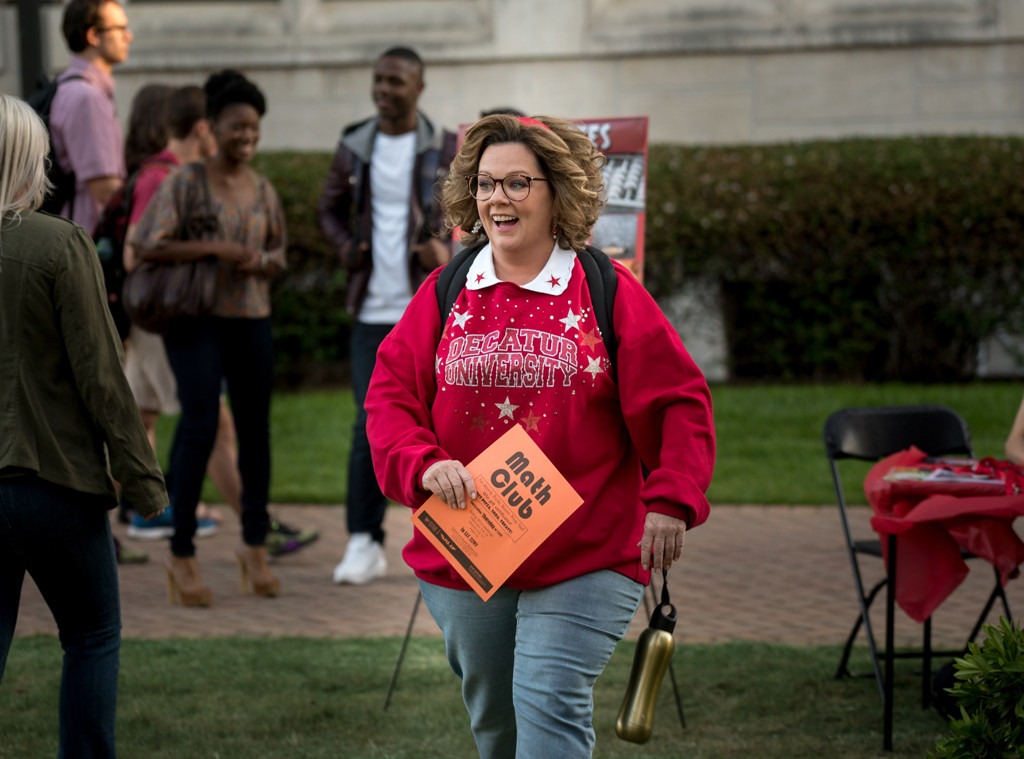 Melissa McCarthy has come a long way since playing Sookie St. James on Gilmore Girls back in the early '00s. The 48-year-old actress is now a bona fide leading lady as proven by her being named a finalist at this year's People's Choice Awards.
The Illinois native is up for the Comedy Star of 2018 category for her laugh-out-loud film Life of the Party at the PCAs and it's super funny. 
McCarthy's comedic chops are no secret at this point with roles in Bridesmaids and Ghostbusters: Answer the Call that prove the actress knows just what to do to get audiences laughing.
If that's not enough of a reason to vote for McCarthy, the actress starred in, wrote and produced Life of the Party, which is pretty darn impressive. Fun fact: the film was directed by McCarthy's real-life husband, Ben Falcone so it was a family affair.
Check all of the Spy actress' most hilarious movies and a few of her funny TV roles in the gallery below.
After you've scrolled through the former Mike & Molly star's LOL-worthy parts below you have a tough decision to make. Will you be voting for McCarthy to win the trophy for Comedy Star of 2018? Or, does another humorous finalist have your vote?
We know it's really tough to pick a favorite, but you can do it.
But seriously enough talking, it's time to get voting before the Friday, Oct. 19 deadline, which is coming up fast.
Find out who wins each category when the 2018 People's Choice Awards airs live on E! on Sunday, Nov. 11.