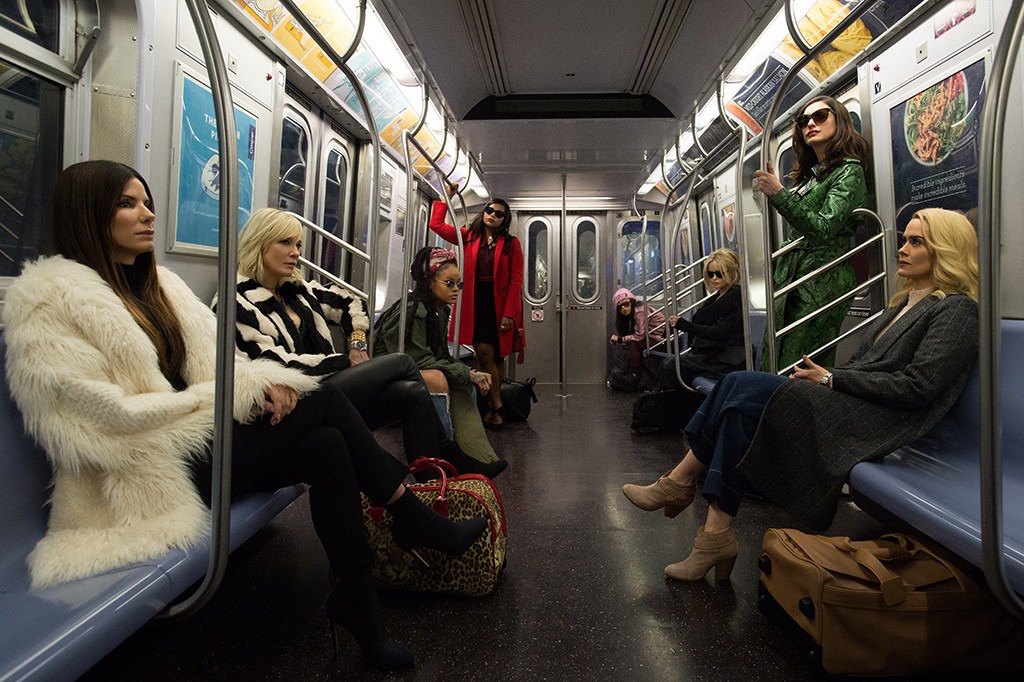 Barry Wetcher/Warner Bros. Pictures
We have exactly one week left in our final round of 2018 E! People's Choice Awards voting and Anne Hathaway deserves to be in consideration.
Last month, E! announced the finalists in all 43 categories for the upcoming award show and the Ocean's 8 actress made the cut. Actually, both Hathaway and Sandra Bullock are finalists in the Female Movie Star of 2018 category.
Sure, it's not ideal that the two fierce females from the heist film are competing against one another, but it just goes to show how big of a hit their film Ocean's 8 was this summer.
Debbie Ocean (Bullock) and her crew of thieves did everything in their power to pull off the greatest heist at the Met Gala and Hathaway's performance in the movie gave us life.
So, the real question is, will you be voting for her?
There are a lot of great choices for Female Movie Star of 2018, so why not take a look back at all of Hathaway's best movie roles to give you a little more clarity on whether or not she will get your vote.
Over the years, she's been able to perfectly embody a teenage princess in The Princess Diaries, made us hate Meryl Streep's Miranda Priestly while portraying her assistant in The Devil Wears Prada and made us cry as Fantine in Les Misérables.
These are just some of the roles that have made Hathaway a household name and her work in Ocean's 8 continues her amazing acting legacy.
To cast your vote for Hathaway, or Bullock, or anyone else for that matter, click here.
The final round of voting for the 2018 PCAs ends on Friday, Oct. 19, so there's no time to waste!