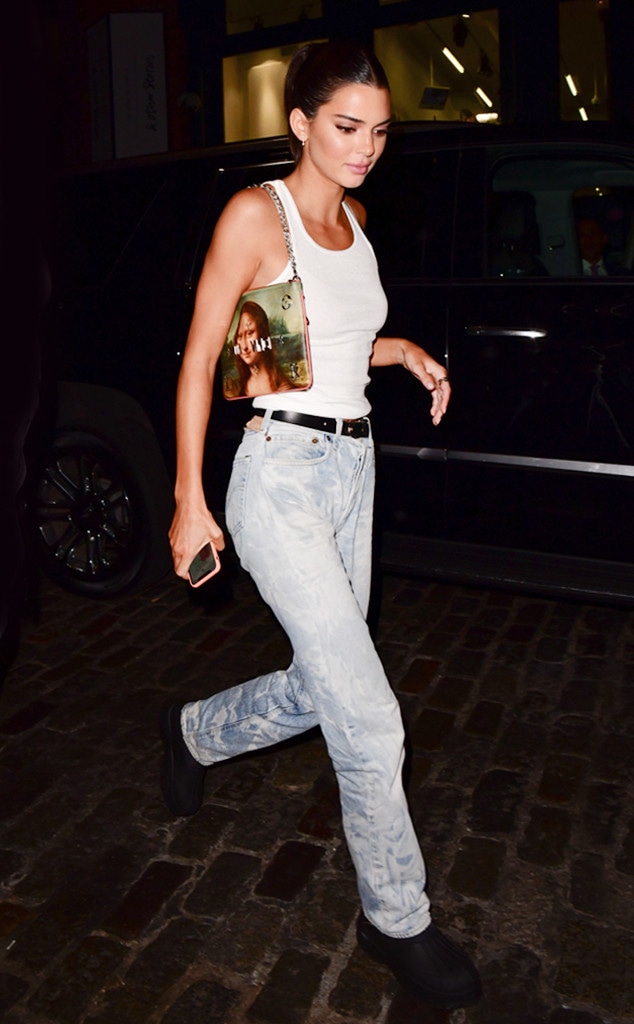 James Devaney/GC Images
Kendall Jenner is taking fashion inspiration from the guys and it's awesome.
Last night, the Keeping Up With the Kardashians star stepped out for a trip to an amusement park in the Netherlands with Bella Hadid and Gigi Hadid in a ribbed tank top, acid wash jeans with a black belt and black sneakers—a look typically associated with menswear. However, paired to luminous makeup with subtle cat-eye makeup and a shoulder bag, the style is an effortless style that looks good on both women and men. 
At first glance, it appears that the model is wearing boyfriend jeans, a relaxed and popular style of women's denim. However, instead of looking for a version of menswear-inspired jeans, the model sourced her style from the men's section. She's wearing the Levi's 501 Original Fit Mens Jeans with an acid wash (another throwback trend she's bringing back into style).
If you're ready to break out of the boundaries of men's and womenswear, her style has been reduced from $60 to $35 on the e-commerce site, Tilly. Hurry and get them before they're gone!