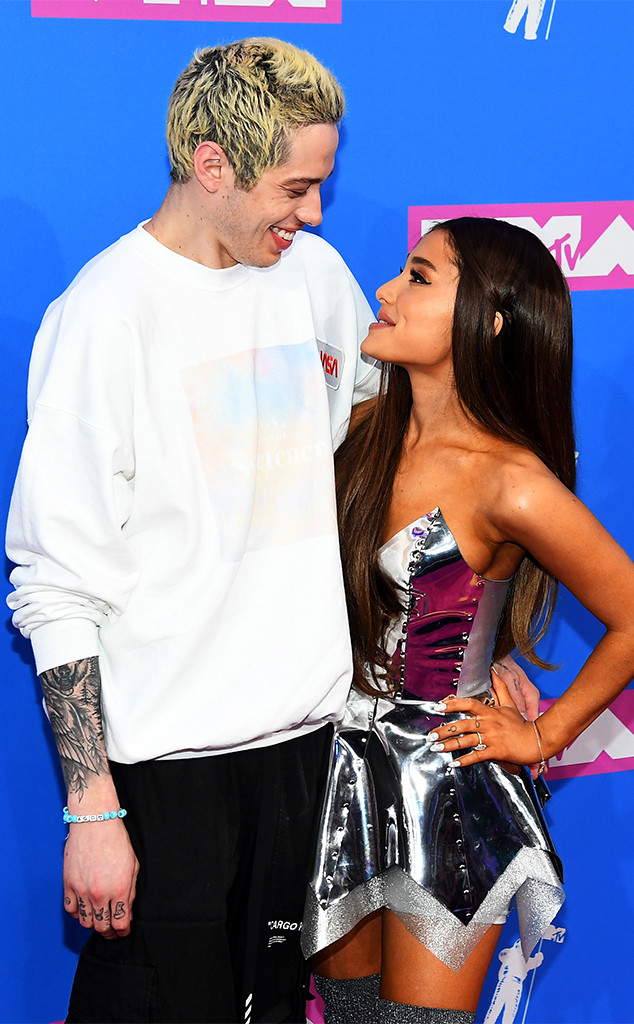 Nicholas Hunt/Getty Images for MTV
So far this year, no celebrity relationship story on its face seemed less destined to rent any long-term space in our consciousness than the news that Ariana Grande was dating Pete Davidson.
Both were just barely out of serious relationships, and Grande was coming upon the one-year anniversary of one of the most traumatizing events of her life. Then there was the whole "wait, but she's Ariana Grande and he's...that stoner kid from SNL" aspect of it.
Subsequently, when the public first got wind of their togetherness, the collective response was curiosity, chased with a healthy shot of skepticism.
"It's pretty dope, huh?" Davidson, already sporting two new Ariana-themed tattoos (he now has at least four), told a rapt audience at the Hollywood Improv in June.
"Everyone thinks they're really cute together," a source told E! News. "People don't realize what a great sense of humor she has. It makes them a good match. They're having a good time."
Then, with fate staring the jaded masses in the face over an 11, the universe decided to double down. Before anyone could even get used to Grande and Davidson as a couple, three weeks after we found out they were dating, they were engaged.