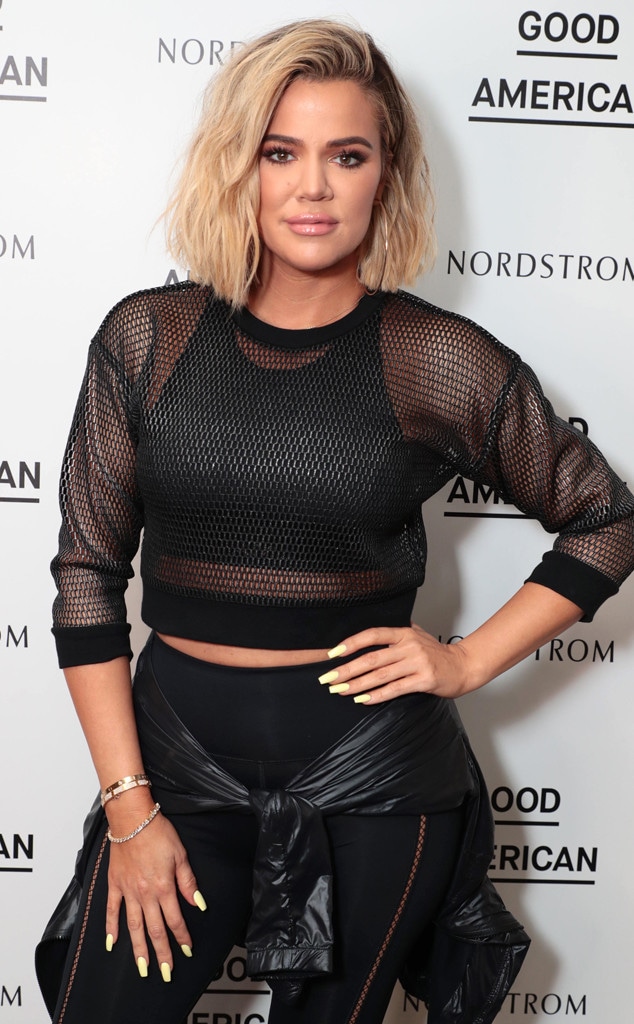 Eric Charbonneau/Shutterstock
Everyone needs a little "me time" now and then—even Khloe Kardashian.
The Keeping Up With the Kardashians star took to Twitter on Monday to share a relatable confession about missing her pregnancy days.
"I miss being pregnant for a few reasons, but I really miss being pregnant because I used to have an excuse to be antisocial and go to bed early and not feel any type of way," she wrote.
To be fair, Khloe enjoyed a cozy night in even before she was pregnant with True Thompson.
"Why am I always home and in bed by 9:30 on a Friday? ALWAYS," she tweeted in 2016.
However, she's probably not sleeping in with a 5-month-old baby in her household. 
"I know so many people older than me and with more kids yet they still always want to go out," she tweeted in July. "HOW DO YOU FIND THE ENERGY?!?! I only want to sleep once True is down lol tell me your ways please."
Khloe welcomed her first child with Tristan Thompson in April. Since then, she's continued to share her motherhood journey with her followers, posting everything from her daughter's adorable baby photos to her anxieties about returning to work. She also hasn't been afraid to clap back at a few mommy shamers and social media trolls, including a hater who accused her of making True materialistic. 
The Good American head has enjoyed a lot of family get-togethers, too. After all, True is only a few months younger than Kylie Jenner's daughter, Stormi Webster, and Kim Kardashian's daughter, Chicago West. In fact, Kim lovingly refers to the cousins as the "triplets."
However, these visits may soon become less frequent. An insider told E! News the reality star is planning on moving back to Ohio with Tristan, who plays for the Cleveland Cavaliers. 
"She will be based in Cleveland with True for the season, but is going to be coming to L.A. for work commitments and to see her family when she can," the source said.
Keeping Up With the Kardashians returns this September, only on E!