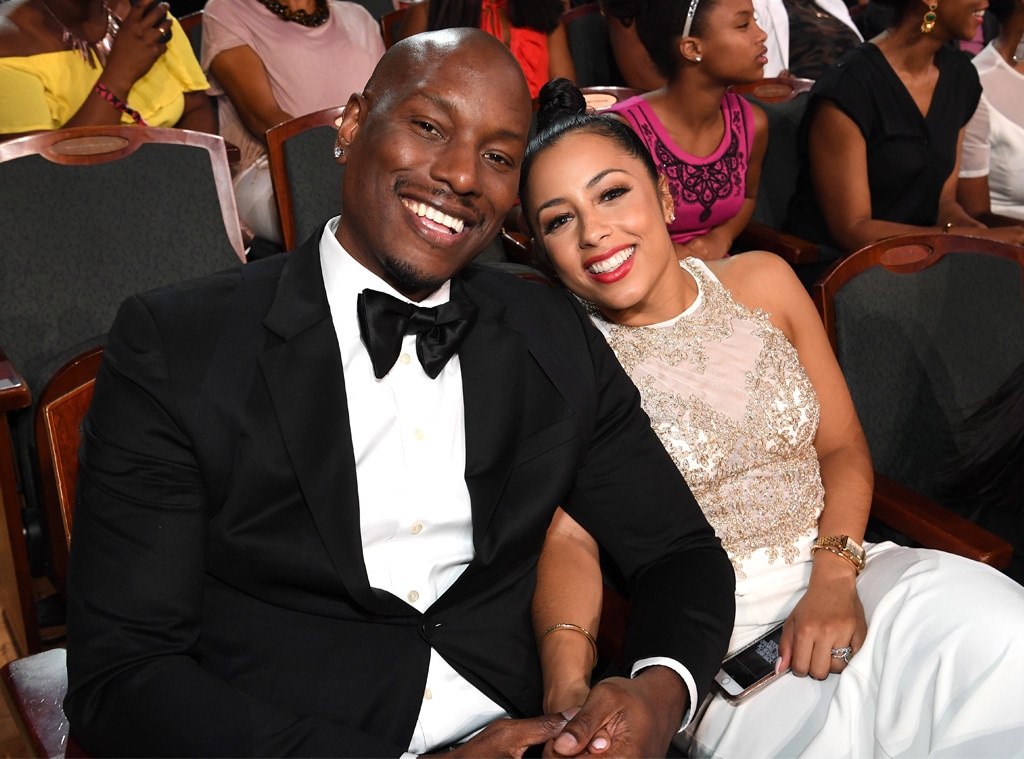 Paras Griffin/Getty Images for BET
Tyrese Gibson and Samantha Lee Gibson are parents!
Samantha gave birth on October 1st to their daughter, Soraya Gibson. Tyrese made the announcement on Instagram, writing, "Father God we love you for delivering on your promise princess Soraya Lee Gibson is here...... 8 pounds 6 Oz our lives just changed forever.
In April, the couple first announced they were expecting a baby girl. "It was me screaming and just being overly excited and just fired up about the news," Tyrese told People. "Both of our love and energy and magic and families are bonded forever because we're going to have this child."
According to the magazine, Tyrese and his social worker wife plan on raising their baby mostly in Georgia, which is where they got married in a surprise Valentine's Day ceremony in 2017. However, Samantha planned from the start to have her baby in Los Angeles.
The Fast & Furious star has been documenting his wife's pregnancy journey all over social media. On Sept. 24, Tyrese praised his wife's strength as the time got closer to her due date. "#40Weeks pregnant and she's still working out 4 days a week........ The #StrengthOfaWoman is unreal........... Married and family life will always turn your house into a home......" he wrote on Instagram. The picture shows Samantha standing in a black tank top and leggings in front of their home.
On April 4, the Star actor shared a video compiled of photos of Samantha and confirmed the news that she was pregnant. He captioned it, "It's not a rumor....... So proud to share the news - were #pregnant! 'Take my hand and never let go, I will love you and stand with you through thick and thin from my heart, our love will inspire others to lovers to love deeper... Take my hand and where ever you lead me I will follow you around the world'.. -Samantha Gibson."
Although this is the first child for Tyrese and Samantha, the actor is also father to 10-year-old Shayla, who he had with his ex-wife Norma Mitchell. After a heated custody battle in which Tyrese was being investigated for child abuse, he was awarded joint custody over his daughter in November. The abuse probe ended earlier that month. Tyrese declared it "a win" for their daughter "because she gets to spend equal time with both of her parents in joint legal custody while she continues to grow in a happy and healthy environment."
According to Samantha, Shayla can't wait to be a big sister. She told People that the 10-year-old has been "asking for siblings" for a long time.
Congratulations again to Tyrese, Samantha and baby Soraya!