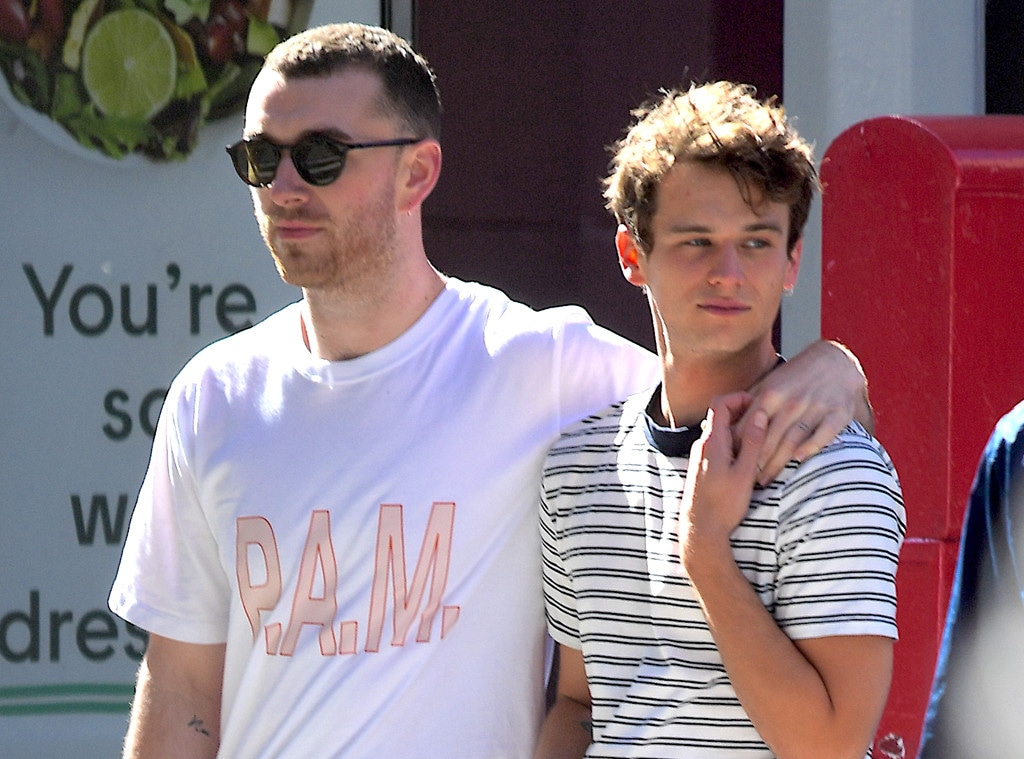 247PAPS.TV / Splash News
Sam Smith hasn't quite gotten over his breakup from Brandon Flynn. 
The singer opened up to The Times about his life and new music, which eventually led to discussing his sudden split from the 13 Reasons Why star. "I'm still trying to figure out what I took from that relationship and what it meant to me," he shared. "It's still quite raw."
Smith and the actor first started dating in October of last year, before officially embarking on a passionate and public relationship in December. However, their romance suddenly came to an end just eight months later, after Smith cryptically told concert goers he was "going through some sh-t" in June. He later deleted all traces of the actor from his Instagram.
Nonetheless, he praised his ex, who he said is a "wonderful" person. "All my relationships have ended in a nice way, never nasty," the singer revealed to The Times.
While the star declined to speak further on the topic, he recognized that "seeing gay relationships [in a public way] is important and refreshing. You don't see it loads."
This is typically the case, but when Flynn and Smith were together it seemed their romance was all over the front page of every media site. The two lovers did not shy from showing PDA, as was evident in their smooch one night in England.
After the kiss made headlines, Smith said, "We were just waiting outside the shop while my sister got cigarettes. I was just joking. I was literally licking his eyeballs. [The photos are] horrendous. I'm going to have to do something crazy to top it."
He joked, "He looks like Ursula sucking the voice out of Ariel."