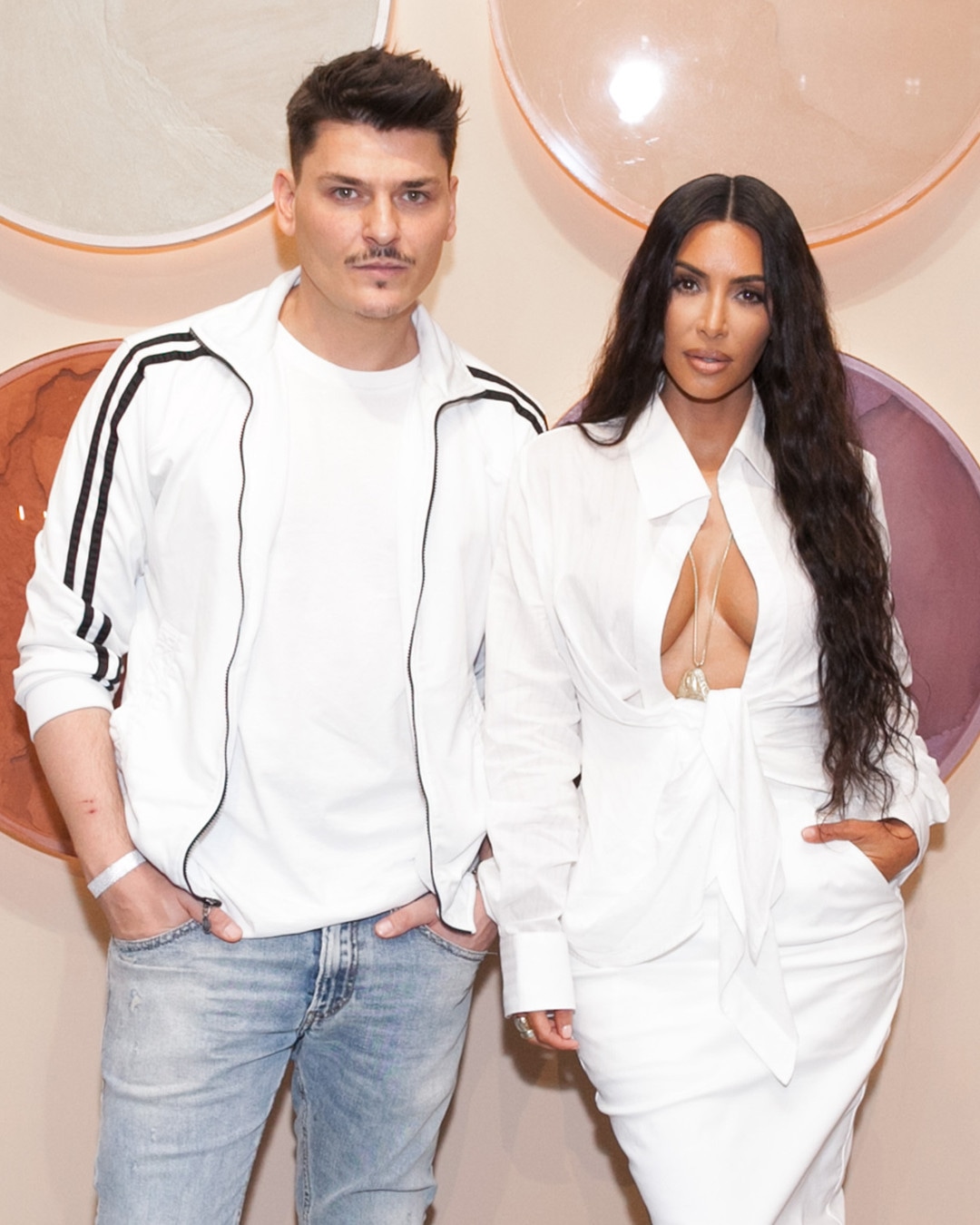 Presley Ann/Getty Images for ABA
Mario Dedivanovic has a solution for your blemishes. 
In an episode of Harper's Bazaar's #TheBeautyShow, the makeup artist, who clients include Kim Kardashian, Ariana Grande, Kate Bosworth and more, share his go-to product for acne: Tea Tree Oil.
"Remember the movie, My Big Fat Greek Wedding? Remember the father?" He asked the host of the show with three small bottles in his hands. "My 'Windex' is tea tree oil. They're all over my house. They all over my travel bags. It helps me with blemishes."
Mario, however, isn't the only one in love with the strong scent of tea tree. The essential oil has a long reputation for being an all-natural solution to acne. It's sourced from a tree native to Australia and widely loved for its antibacterial properties, as well its drying effects on blemishes. If you have dry skin, you may want to use with caution. However, dabbing a small amount onto your blemish remains a promising alternative to other over-the-counter or doctor prescribed solutions.
Another great thing about tea tree oil: It's incredibly easy to find. You can pick up a small bottle at your local drugstore, a grocery store with all-natural products or a beauty store. One hundred percent pure tea tree oil, which Mario loves, will only cost about $10-$15. On the other hand, skin-care brands like Dr. Dennis Gross and Elemis also use the essential oil in their products for acne-prone skin. When combined with other blemish-fighting ingredients, these products require more of an investment.
If you want to try Mario's solution, we've rounded pure tea tree oil as well as the best skin-care products that feature the oil. Check them out below!