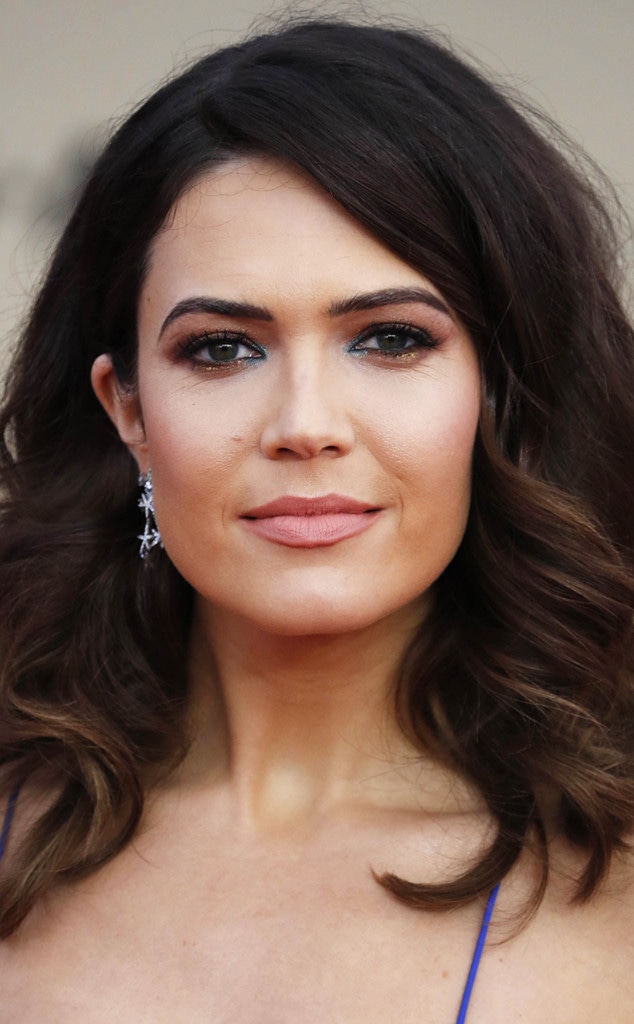 MIKE NELSON/EPA-EFE/REX/Shutterstock
Celebrities, politicians and people around the country are staging walkouts in solidarity with the women who have accused Supreme Court nominee Brett Kavanaugh of sexual assault.
Dr. Christine Blasey Ford, a professor in California, alleges that Kavanaugh groped her at a high school party and covered her mouth when she tried to scream for help. "He was trying to attack me and remove my clothing," she told the Washington Post.
Since the accusations against the nominee surfaced on Sept. 16, Ford and her legal team have engaged in back-and-forth negotiations with the Senate Judiciary Committee and ultimately agreed to testify on Thursday. On Sunday, the New Yorker's Ronan Farrow and Jane Mayer  published an article in which another woman, Deborah Ramirez, alleges Kavanaugh exposed himself to her during a party at Yale. Kavanaugh denies both incidents and called the claims "smears" and a "character assassination." 
Also on Sunday, the organization Time's Up called for a national walkout on Monday. "Survivors must be heard. Wear black and join the national walkout on Monday, Sept. 24 at 1 pm ET/10 am PT in solidarity with Dr. Christine Blasey Ford," Time's Up  tweeted. Time's Up encouraged those participating to walk out of a location, whether that be work or home or school.
Celebrities including Kerry Washington, Emmy Rossum, Jane Fonda, J.J. Abrams and more are showing their support for #TimesUp and #BelieveSurvivors across social media.
The #BelieveSurvivors moment comes right on the heels of #WhyIDidntReport, another viral Twitter movement that allowed women to share why they never reported their sexual assaults. It surfaced as a result of a tweet by President Donald Trump on Sept. 21. He wrote on Twitter, "I have no doubt that, if the attack on Dr. Ford was as bad as she says, charges would have been immediately filed with local Law Enforcement Authorities by either her or her loving parents. I ask that she bring those filings forward so that we can learn date, time, and place!"
Riverdale's Lili Reinhart explained, "Because I didn't want to lose my job or make people think I was a drama queen. #WhyIDidntReport" 
One of the first #MeToo voices Ashley Judd revealed on Twitter, "#WhyIDidntReport. The first time it happened, I was 7. I told the first adults I came upon. They said 'Oh, he's a nice old man, that's not what he meant.' So when I was raped at 15, I only told my diary. When an adult read it, she accused me of having sex with an adult man."
Other celebrities who shared their stories include Padma Lakshmi, Alyssa Milano and more. 
On Monday, President Trump praised Kavanaugh during a speech at the United Nations. He said the allegations against his Supreme Court pick were the "single most unfair, unjust things to happen to a candidate for anything."
He added, "Hopefully, we'll have a second judge very shortly who is a fantastic, fantastic man, a fantastic talent and intellect." President Trump, however, did say he wants Dr. Ford to "have her voice" and "let her say whatever she has to say. Let him say what he has to say and that in the end these senators will make a choice."
In a letter to Iowa Sen. Chuck Grassley (who is the ranking member of the Senate Judiciary Committee) dated Sept. 22, Dr. Ford wrote, "My fear will not hold me back from testifying and you will be provided with answers to all of your questions."