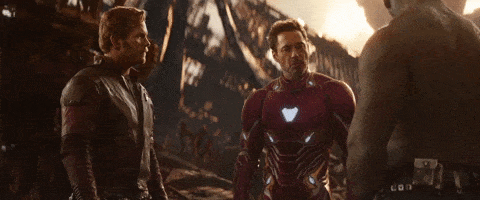 Marvel / Walt Disney Pictures
Is there any role that Robert Downey Jr. can't play? The simple answer: no!
The New York native has been in the entertainment business for a long time and in that time he has established himself as one of the greatest of them all.
So, when the 53-year-old actor was announced as one of the finalists for Male Movie Star of 2018 for the upcoming People's Choice Awards last month it was an honor that was totally well deserved...at least in our eyes.
After his finalist status was revealed, we took a look back at some of the Avengers: Infinity War star's past movie roles and realized—OK, we already knew it—that he has one impressive resume when it comes to Hollywood hits.
Not only has he embodied Iron Man in all of the Avengers films and the Iron Man films over the past decade, but he's been Sherlock Holmes, a reporter in Good Night, and Good Luck, a journalist in Zodiac and portrayed so many more iconic characters in between.
While we are all about celebrating the star for his superhero persona in Avengers: Infinity War—because Tony Stark and Iron Man go hand-in-hand with Robert Downey Jr.'s name—his other roles shouldn't be forgotten or glossed over.
So, as you prepare to vote for the legendary star for his role in the latest Avengers film (do so by clicking here), make sure to take a trip down Hollywood lane by looking through our best roles gallery for the bad boy turned box office hit maker below.
Trust us, seeing the actor's old roles will make you want to vote for him even more.
Just make sure that if you want to vote for Downey for this year's PCAs you do it before Friday, Oct. 19, which is when our final round of voting comes to a close.