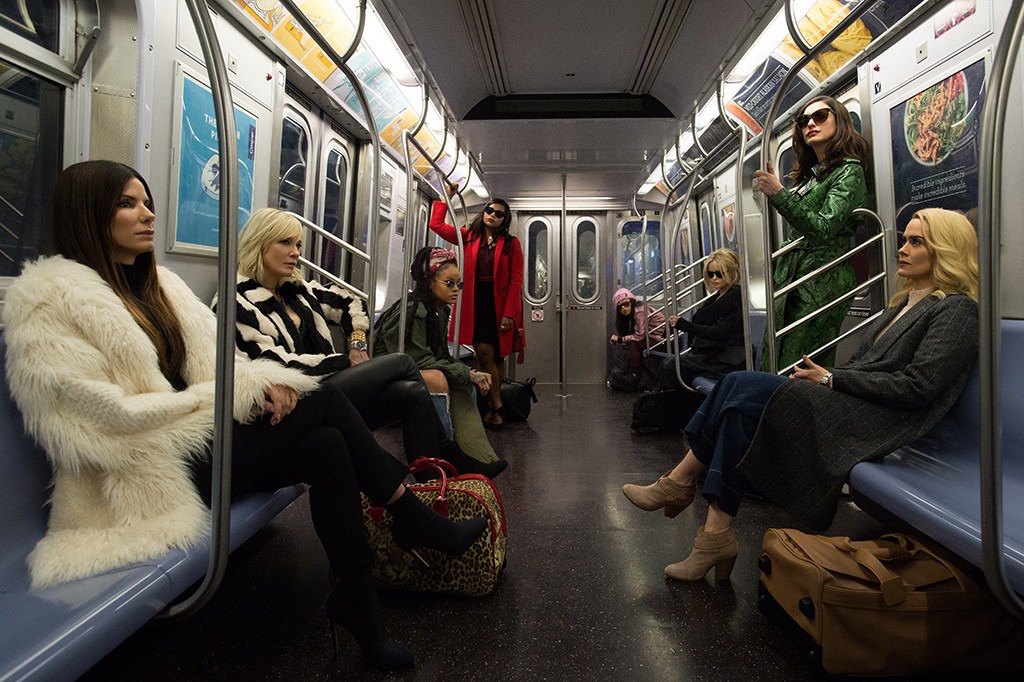 Barry Wetcher/Warner Bros. Pictures
Sandra Bullock is a 2018 E! People's Choice Awards finalist, and we are freaking out about it!
The 54-year-old actress is one of five ladies battling it out for the title of Female Movie Star of 2018 and we have a feeling it's going to be a tight race.
Over the years, we've come to love Bullock in a variety of roles such as Birdee Pruitt in Hope Floats, Gracie Hart in Miss Congeniality and most recently as Debbie Ocean in Ocean's 8.
While the Oscar-winning actress has done pretty much every genre at this point this heist film mixed both her comedic timing with more of her dramatic chops for the ultimate movie role.
It was the star's ability to make us believe that she could rob the Met Gala and lead a band of sassy and fierce female con artists to victory that has earned her a finalist spot at this year's award show. That, and the fact that her fans clearly love her.
Whether you're a fan of Bullock because of her rom-com characters—we're looking at you Margaret Tate from The Proposal—or are all about her drama films like The Blindside, we can all agree that the actress is a legend.
That being said, if you loved Bullock in Ocean's 8 you need to vote for her to win her category as soon as possible.
Plus, Ocean's 8 is also a finalist in the Action Movie of 2018 category and therefore the film could also use your support.
Remember, all of the finalists start back at zero with their votes now that we're in the second and final round of voting, so get to clicking!
Check out all of Bullock's best roles to date below, and then cast your vote for the Practical Magic actress to win Female Movie Star of 2018 for Ocean's 8 here.
Voting for the 2018 PCAs ends on Friday, Oct. 19.