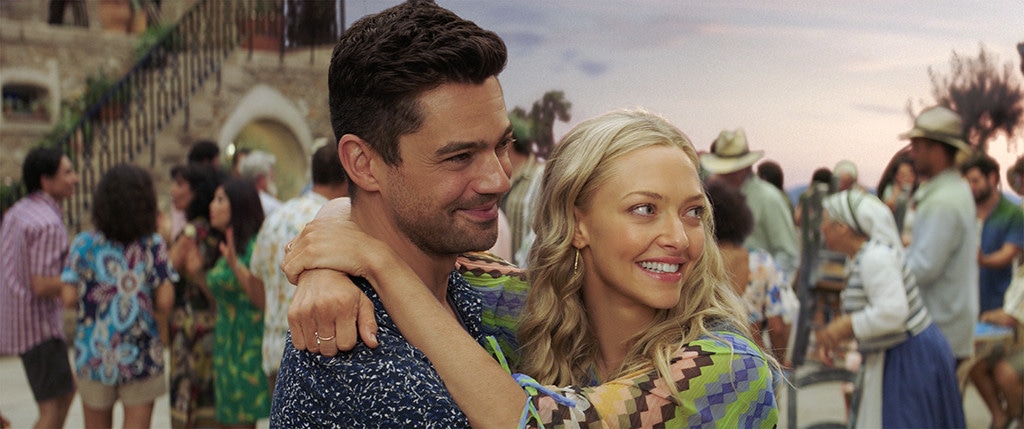 Universal Pictures
Amanda Seyfried might only be 32 years old, but she's had the career that some stars—even those twice her age—only dream about.
The Pennsylvania native has had both big TV roles and movie parts that would make any actress wish they were in her shoes. For example, she's starred on numerous hit TV series including, As the World Turns which kicked off her career, followed by Veronica Mars and of course Big Love.
Movie wise she's had even bigger, and some might say more memorable, roles like Karen in Mean Girls, Sophie in Mamma Mia!, Linda in Lovelace and many more that we won't soon forget.
With so much success in both TV and film we're not exactly surprised that the star has made it to the finalist round of this year's People's Choice Awards.
To make her stardom grow even bigger, 10 years after Mamma Mia! premiered, Seyfried reprised her role as Sophie in the 2018 musical Mamma Mia! Here We Go Again and fans loved it! 
The success of this summer blockbuster is why the actress is now up for Comedy Movie Star of 2018.
Sure, on the surface the ABBA-filled musical doesn't seem like a comedy, but Seyfried is hilarious so we wouldn't be surprised if she took home the 2018 E! People's Choice Awards trophy in that category.
Since the PCAs aren't until November—Nov, 11 to be exact—there's a lot of time for you to vote for Seyfried if you thought her performance in the summer flick was hilarious and worthy of a win.
Before you cast your vote however, make sure to check out all of the blonde beauty's roles below.
It's a trip down memory lane you won't want to miss!