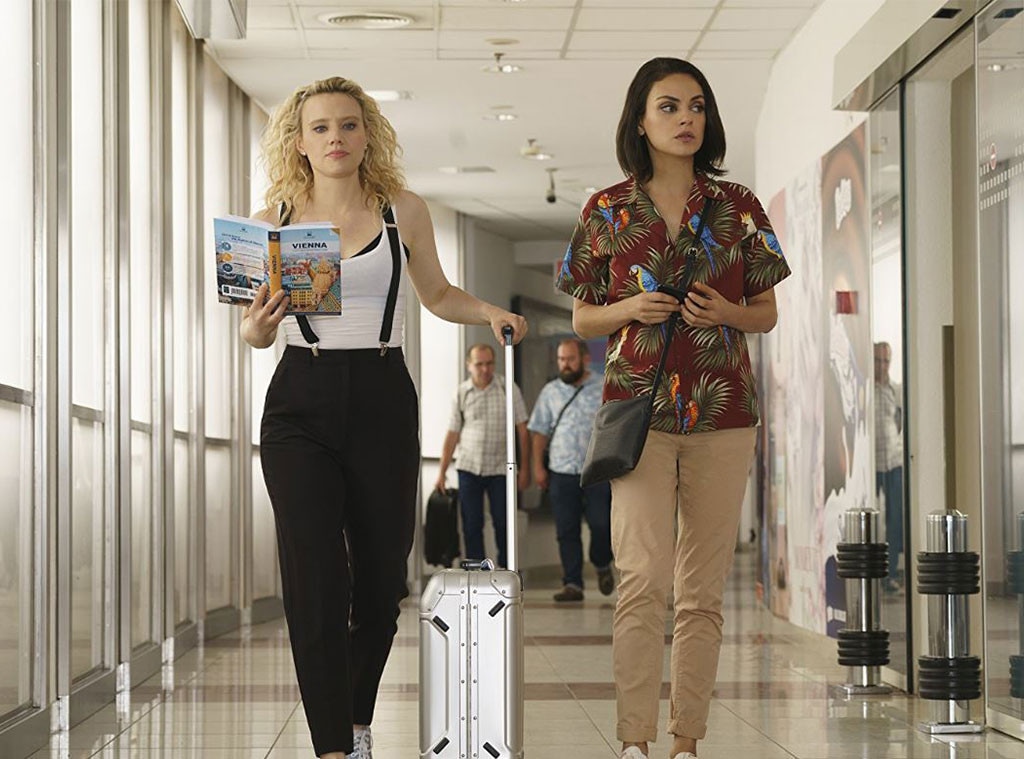 Lionsgate Entertainment
Hanging out, down the street...Mila Kunis is not doing the same old thing she did last week.
Instead, the actress is now a 2018 E! People's Choice Awards finalist, which technically she was last week since E! announced all of its finalists for the November show at that time, but now you can push Kunis towards the top of the pack with your votes, so that's new.
The 35-year-old actress is a finalist for Comedy Movie Star of 2018 for her role in The Spy Who Dumped Me, which has also made it to the final round of voting in the Comedy Movie of 2018 category.
While we are thrilled to see the Family Guy star make it into the top five celebs for this category, it's not exactly the actress's first comedy role that is worthy of being recognized by the people.
In fact, throughout her career, Kunis has starred on TV shows and in movies that are downright hilarious.
Whether you've been a fan of the actress since her That '70s Show days, or fell in love with her as the rebellious bad mom Amy in the Bad Moms franchise, Kunis' comedic chops can't be denied. That being said she has also had major drama roles like Black Swan that have caught our attention in the past.
No matter what role made you a fan of the Ukraine-born star, it's clear that she nailed it as Audrey in The Spy Who Dumped Me and therefore if you want her to win her PCAs category you need to get voting now.
Even if you voted before it doesn't matter, because now that we're in the finalist round all of the categories have been reset back to zero. So, that means your vote is just as important as it was last time!
Voting for the 2018 People's Choice Awards finalists ends on Friday, Oct. 19.