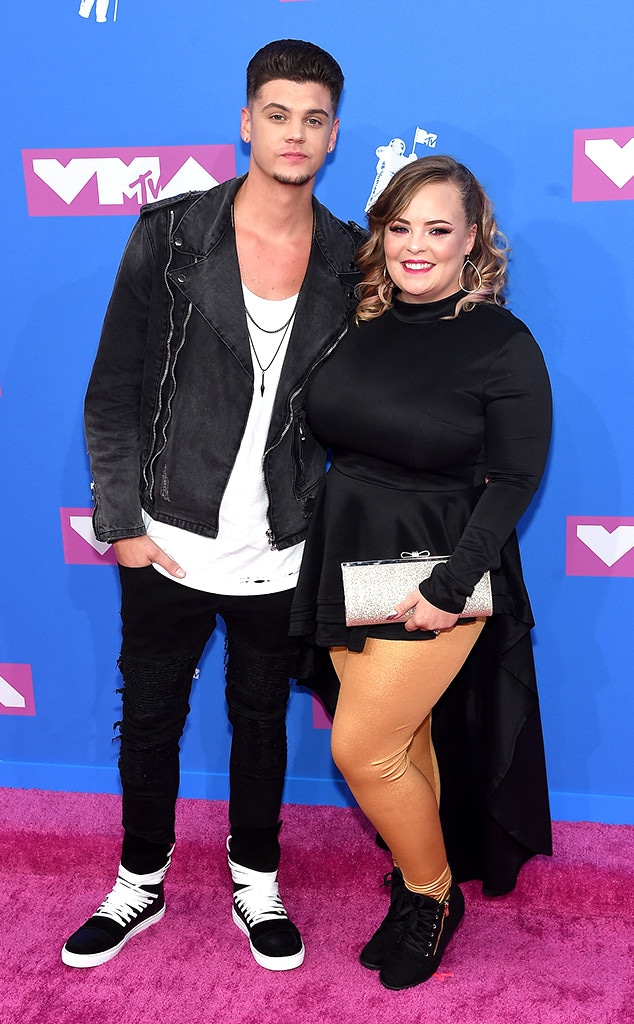 Jamie McCarthy/Getty Images
Teen Mom favorite Catelynn Lowell shared a picture of her sonogram with the world on Sunday.
In her Instagram, Catelynn expressed her eagerness to meet baby no. 3. "Already can't wait to meet you little nugget," she wrote. On Sept. 13, she and her husband Tyler Baltierra confirmed to Us Weekly that they were expecting their third child together, which they called their "rainbow baby."
Lowell explained the name because it's "the rainbow after the storm." According to the magazine, she and Tyler weren't necessarily planning on having another child. "It was a huge shock," she said. "We were using protection and everything and still got pregnant. This baby just wanted to be here. It was very unexpected."
Back in February, Catelynn revealed on an episode of Teen Mom OG that she suffered a miscarriage. "We just sat in the bed and cried and just held each other. I mean, there's nothing you can really do," Tyler said.
The couple have two children together: Carolyn Elizabeth (9) and NovaLee Reign (3). Carolyn, who goes by Carly, was adopted in 2009 after Lowell gave birth to her. The parents still get to see Carly every year.
In January and not long after the miscarriage, Catelynn returned to a treatment center to help cope with "suicidal thoughts" and to "work on my trauma." In February, Tyler visited his wife at the center and praised her for her strength. "Seeing this gorgeous woman & all the work she has done has given me such hope, a feeling of peace, and unconditional love that is hard to explain with words," he wrote in an Instagram post. "You are worthy...You are strong...You are beautiful...You are loved! Thank you for not giving up on your life." 
High school/middle school sweethearts Tyler and Catelynn have been together since the seventh grade. Catelynn found out she was pregnant with their first child when she was 16. The two got engaged in 2014 and tied the knot on Aug. 22, 2015 in their home state of Michigan.
Congrats on the baby, Catelynn and Tyler!