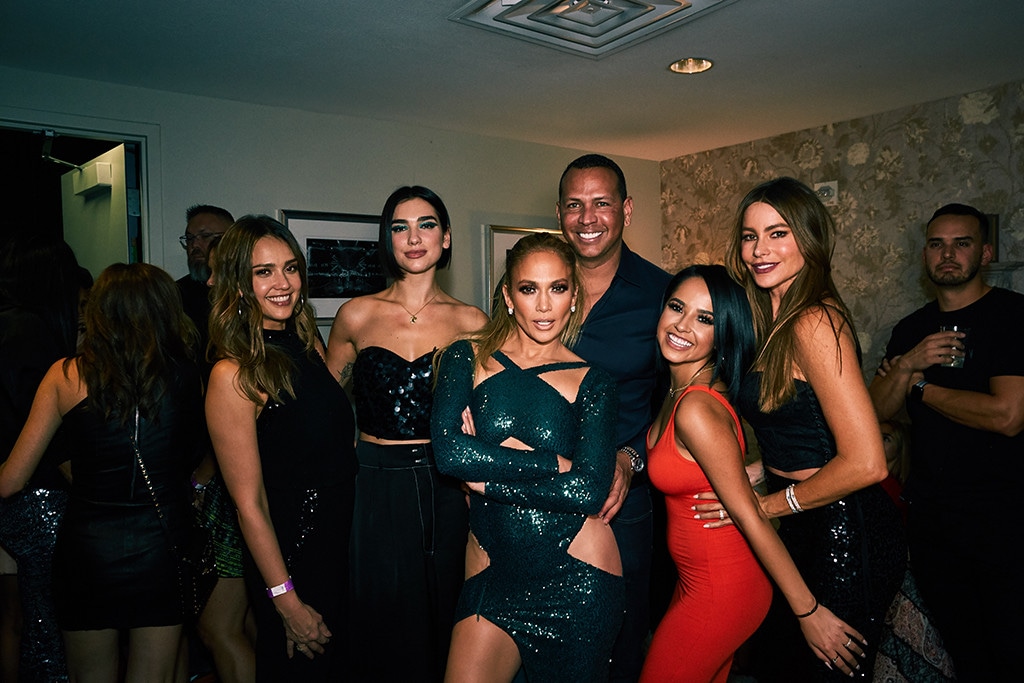 Evan Rogers
Guess our invite to Jennifer Lopez's awesome girl power party got lost in the mail...
Selena Gomez, Sofia Vergara, Jessica Alba, Sarah Michelle Gellar, Becky G, Ireland Baldwin and Dua Lipa all attended J.Lo's  All I Have concert at the Zappos Theatre at the Planet Hollywood Hotel & Casino in Las Vegas on Saturday.
After the show, one of her final concerts in the city after a two-year residency, the 49-year-old star hosted a small backstage after-party in her dressing room. She was joined by the female celebs, as well as by other friends and her boyfriend Alex Rodriguez, who has attended dozens of her gigs. The group danced, sang songs and posed for pics with J.Lo.
"Fun night w these beauties..." the pop star wrote on Instagram, alongside a group photo. "@jessicaalba @dualipa @iambeckyg @sofiavergara and @arod he's a beauty too ♥️ #allihavefinal15 #show5 #4showstogo #letsgetit @phvegas."
"@jlo you are the definition of a triple threat!" Gomez wrote on her Instagram Stories. "Thank you for inspiring us female artists!"
Gomez posted a screenshot of a text she sent Lopez at 12:45 a.m., which read, "You were absolutely incredible tonight!! I didn't want to bother you while you had a moment. My flight leaves now or else I would've stayed! I'm so sorry!! I wanted to tell you how much you inspired me tonight!!!! I haven't felt that free in my entire life! Lol THANK YOU!! I just wanted to tell you how amazing god thinks you are!!!! He was speaking to me through your show tonight!! Like made me feel like a woman!! Lol I love you so much!"
"Gracias @jlo !!!!! ❤️❤️❤️❤️" wrote Vergara alongside her own group pic.
A-Rod posted on his Instagram Stories a video of him sitting in a front VIP section behind Gomez, who dances along happily to "On the Floor."
Lopez recently broke the record to achieve highest-grossing night for a show in Planet Hollywood history.
She will perform her final All I Have concert in Las Vegas on September 29.