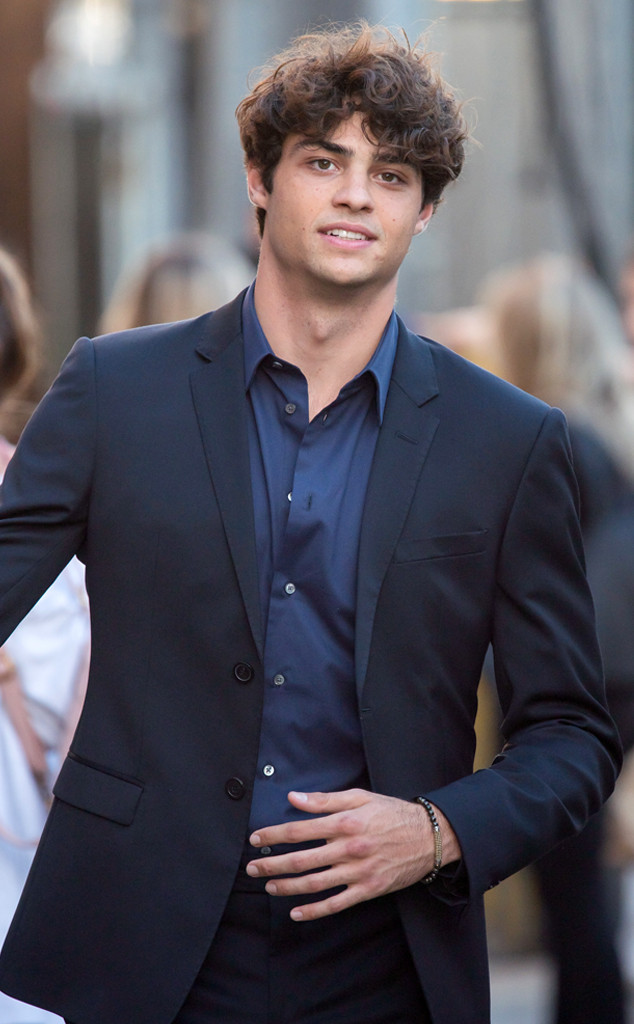 RB/Bauer-Griffin/GC Images
Netflix heartthrob Noah Centineo kindly requests that you stop following him from the airport.
In Friday's episode of Jimmy Kimmel Live!, Centineo told Jimmy Kimmel about how much his life (and Instagram follower count) has changed since his double whammy release of two Netflix rom-coms within a span of a few weeks. The To All the Boys I've Loved Before star remained humble about his extremely rapid rise to fame as America's newest sweetheart. "I guess people just like Netflix. And they like rom-coms, and I was fortunate enough to book two random ones that got sold to Netflix," he told Kimmel. The second one was Sierra Burgess Is a Loser.
Centineo said, "yeah," he is enjoying the exponential growth, but he tends to get chased by overzealous fans when he goes places. One incident in particular stood out to The Fosters actor—and not in a good way.
"I went to New York for work and I was at baggage claim and I had my headphones on and I was waiting for my bag to come out," he began. "I feel a presence approach me and without even knowing, I had to side step and take my headphones off and there's, like, four people looking at me," he explained. "I was like, 'Hi,' and they were like, 'Hey! Hi! How was your flight?' I said, 'It was good. How was yours?' And they were like, 'No, no, we didn't fly. We were here for you.'"
It gets better.