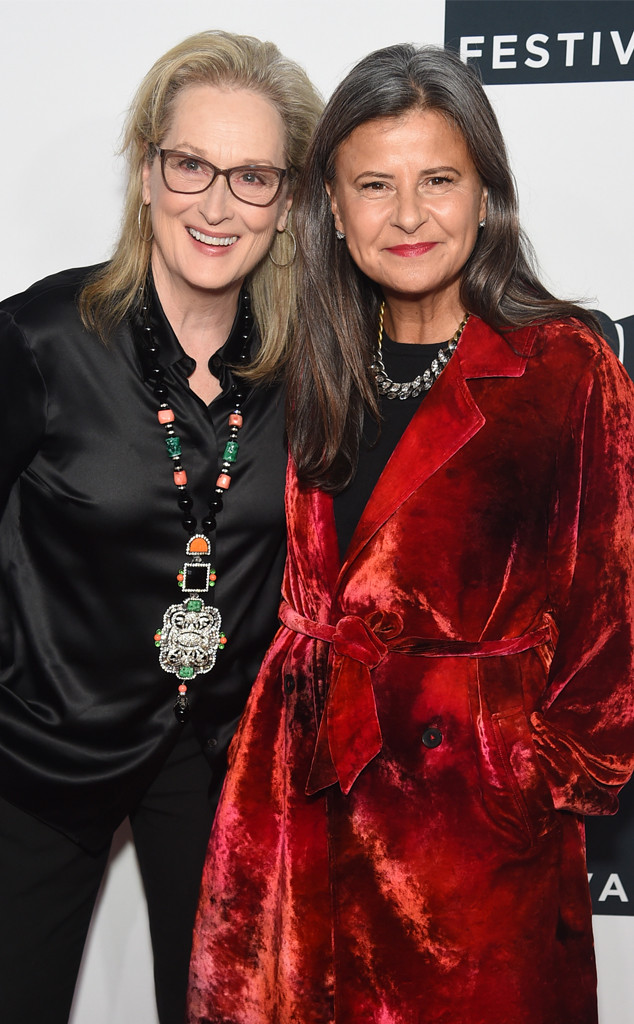 Jamie McCarthy/Getty Images for Tribeca TV
It looks like Meryl Streep just unofficially endorsed her candidate for 2020: her close friend Tracey Ullman.
Streep and Ullman reunited for a discussion at the Tribeca TV Festival on Friday, where the Mamma Mia! actress told Ullman, "We need you to run for president."
Ullman, who is British, may not be able to run for President of the United States, but that doesn't stop her from playing other heads of state in her HBO series Tracey Ullman's Show. The comedienne impersonates a number of worldly figures on her show, including Judy Dench, German Chancellor Angela Merkel, British Prime Minister Theresa May, Camilla, Duchess of Cornwall and so many more.
According to Ullman, she always says "No" when she's asked to impersonate Streep, yet she seamlessly launched into a perfectly accurate imitation of the Doubt star. Before telling Ullman to run for president, Streep said, "The sources of what you do are ultimately kind of mysterious, and, we are so lucky that you have that genuine imagination, desire, heart and soul. You put it all out there."