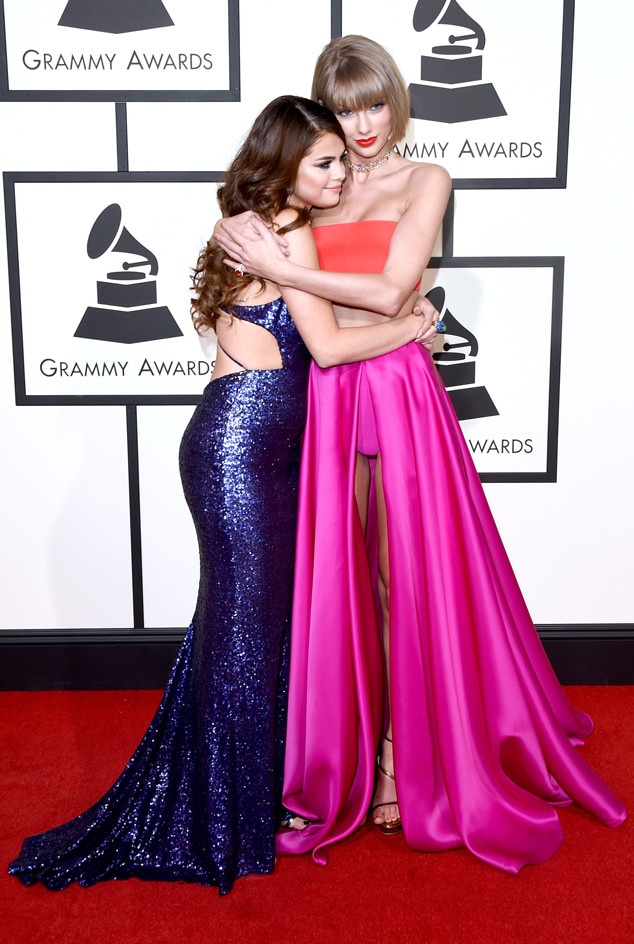 Jason Merritt/Getty Images for NARAS
Selena Gomez gave her pal Taylor Swift major public praise this weekend, calling her a "big sister" who's "so smart."
The 26-year-old singer has been friends with the 28-year-old fellow pop star for more than a decade. She appeared in her 2015 star-studded "Bad Blood" music video and months ago joined her onstage at one of her reputation stadium tour concerts.
"Taylor is awesome," Gomez said in an Instagram Live session with fans early on Saturday, when asked about the singer. "I love her. She's amazing. I just talked to her today. She is literally like my big sister, I tell her everything. She is so smart, it freaks me out."
Gomez's Instagram Live video, which has since been deleted, marked a rare insight into her personal life, which she tries to keep private despite intense media scrutiny.
"Will I let distance stop me from celebrating my best friend's birthday?" Swift said. "I mean, I could but why would I want 2?"