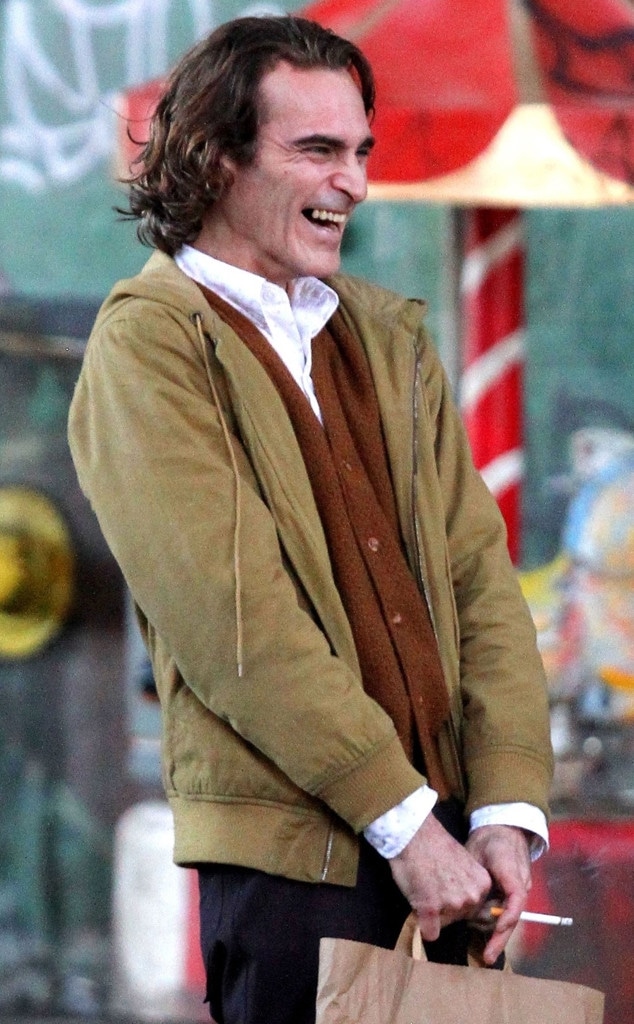 BrosNYC / BACKGRID
Over the years, many famous actors have donned the makeup and wig of The Joker, but now it is Joaquin Phoenix's turn to take on the role of the crazed clown.
The actor stars front and center in the tale of how "Arthur" (the Joker's real name) turns into the evil villain fans know from many the Batman movies. Director Todd Phillips gave fans a first glimpse at the deranged man in a video shared to Instagram on Friday. In the creepy clip, Phoenix stands solemnly in street clothes as images of himself as the Joker flicker across the scene. Eventually the actor is shown grinning in full regalia, before quickly settling into a straight face. 
While Phoenix's take on the character mimics the appearance of the Joker fans have all come to know and love, others can't help but compare his costume to his predecessors. Joaquin follows in the footsteps of actors like Jack Nicholson, Heath Ledger and Jared Leto, who each put their own unique spin on the iconic villain.
To see how the actor's interpretation of the Joker compares to his predecessors, check out the gallery below!
The film starring Joaquin Phoenix has an expected release date of October 2019.