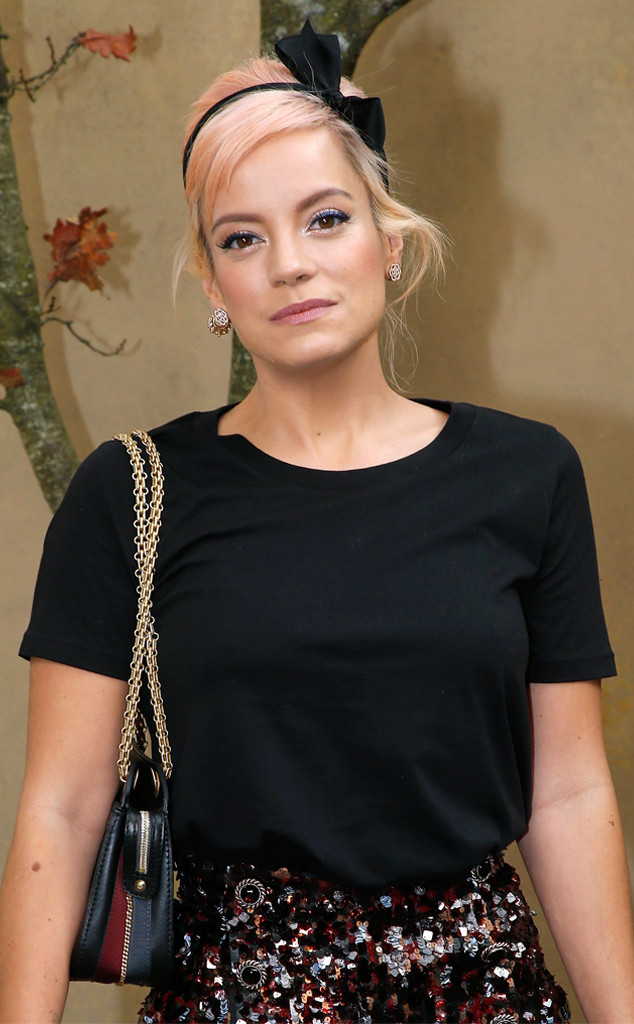 Bertrand Rindoff Petroff/Getty Images
Lily Allen is opening up about her life in her new memoir, My Thoughts Exactly.
The 33-year-old "Smile" singer details very personal moments from her life in the book, including the stillborn birth of her first child, George, in 2010. During an internal examination, a specialist told Allen her cervix was "already dilated," which meant she was technically in labor at 28 weeks and two days into her pregnancy. Allen was transferred by ambulance to another hospital an hour and a half away, where she had emergency surgery to "have a stitch put in to help hold my cervix together." The stitch held, she writes, for a week and a half, until one night when Allen laughed and she "felt it go ping."
Allen was in labor all night and in the morning she was told by the midwife that she was "crowning." She recalls in the memoir, "Then some time later – I don't know how long, maybe it was five minutes, but it could have been five hours, she said – 'The cord is wrapped around the baby's neck. There was a pulse. Now there isn't. There is no pulse now.'"
See more heartbreaking and bombshell stories from the memoir below: