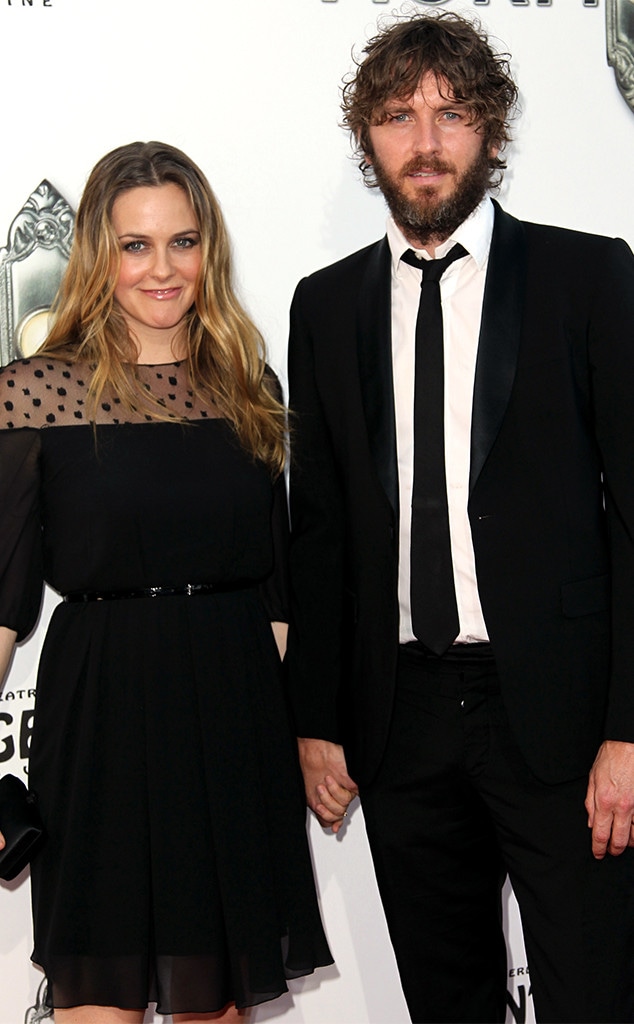 Matt Sayles/Invision/AP
Alicia Silverstone may be redefining the term friendly exes.
While raising her seven-year-old son with ex-husband Christopher Jarecki, the actress admits that she would love to expand her family. At the same time, she's currently not in a relationship.
But in a new interview with Working Mother magazine, Alicia inferred that she would consider getting pregnant again with the help of her ex.
"I have always dreamed of having a little girl, but of course I wanted another little Bear too," she explained in the October/November issue. "So whatever happens, if it happens, is good by me. I'm not in a relationship, but there are other ways to make babies."
The writer of the article wrote that asking Christopher for an "assist" is "not off the table."
Alicia and Christopher were married for nearly 13 years before splitting up earlier this year. At the time, her rep said in a statement that "they still deeply love and respect each other and remain very close friends."
As she continues to co-parent with her ex, Alicia admits that she doesn't talk about dating with her son. At the same time, she likes to keep the dialogue open between mother and son.
"He doesn't have any idea that I've ever been on a date. I have talked to him about how one day Mommy and Daddy might want to find another person to be with. That was hard. We had a really deep conversation about it, where I was just preparing him in case I did find a boyfriend," she explained. "But I just wanted to check in on him to see how he was doing. I would say, 'Mommy and Daddy like to live separately.'"
For now, Alicia remains focused on being the best mom she can be. And yes, The Kind Life  blogger and actress is still learning how to balance parenthood and business.
"What I have learned is that you can't do everything at the same time," she shared with the publication. "You have to go inside yourself and figure out what is the most important thing to you. For me, it was my son, and I refuse to miss any of his life, even though I have other desires."
The October/November issue of Working Mother is available on September 25th.