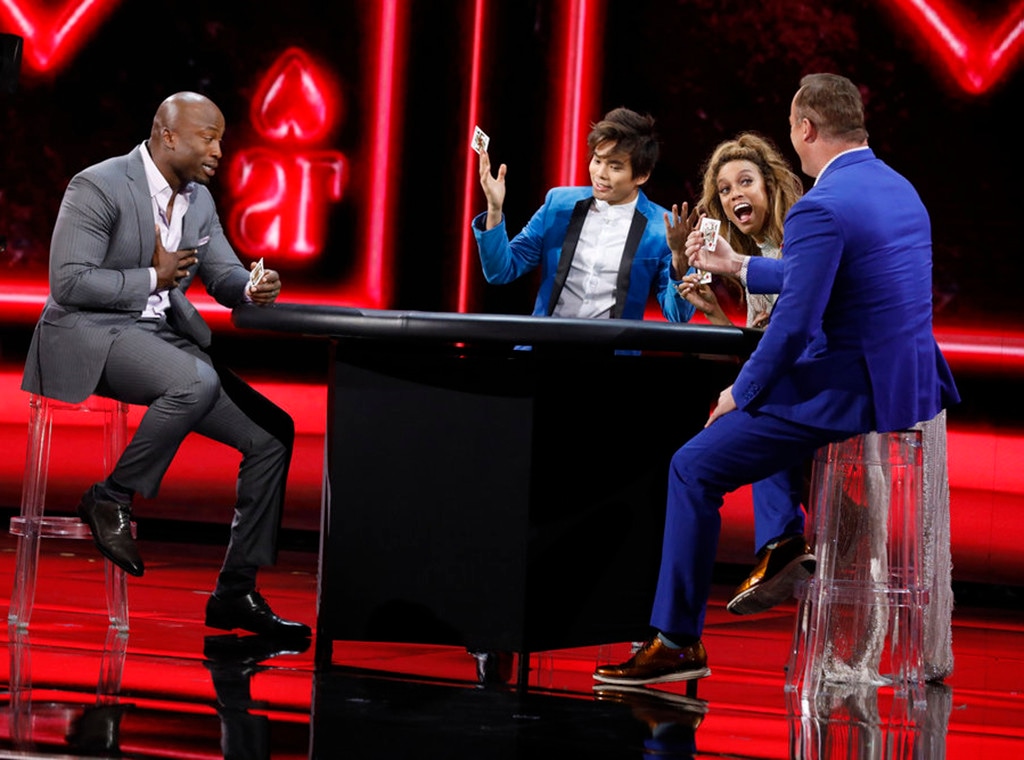 NBC
Some congrats are in order! 
America's Got Talent has crowned its season 13 winner, and few were shocked when it turned out to be close-up magician Shin Lim. Even the runners up, dance troupe Zurcaroh, were thrilled for him, immediately surrounding him and lifting him into the air upon his win. "I can't speak right now," he said. 
Lim is an award-winning magician who has even managed to fool Penn and Teller twice on their show, Penn and Teller: Fool Us. He became a magician after carpal tunnel prevented him from becoming a concert pianist. 
The 26 year-old not only wins $1 million, but also gets to headline the America's Got Talent stage in Las Vegas in November. 
Ten finalists made it to the finale, including violinist Brian King Joseph, who took third place, along with opera singer Daniel Emmet, comedian Vicki Barbolak, singer Glennis Grace, comedian Samuel J. Comroe, singer Courtney Hadwin, acrobats Duo Transcend, and singer Michael Ketterer. 
America's Got Talent: Season 13
Vote in the poll above and then head to @EonlineTV on twitter to tell us your thoughts on the results!
America's Got Talent airs on NBC.
E! and NBC are both part of the NBC Universal family.