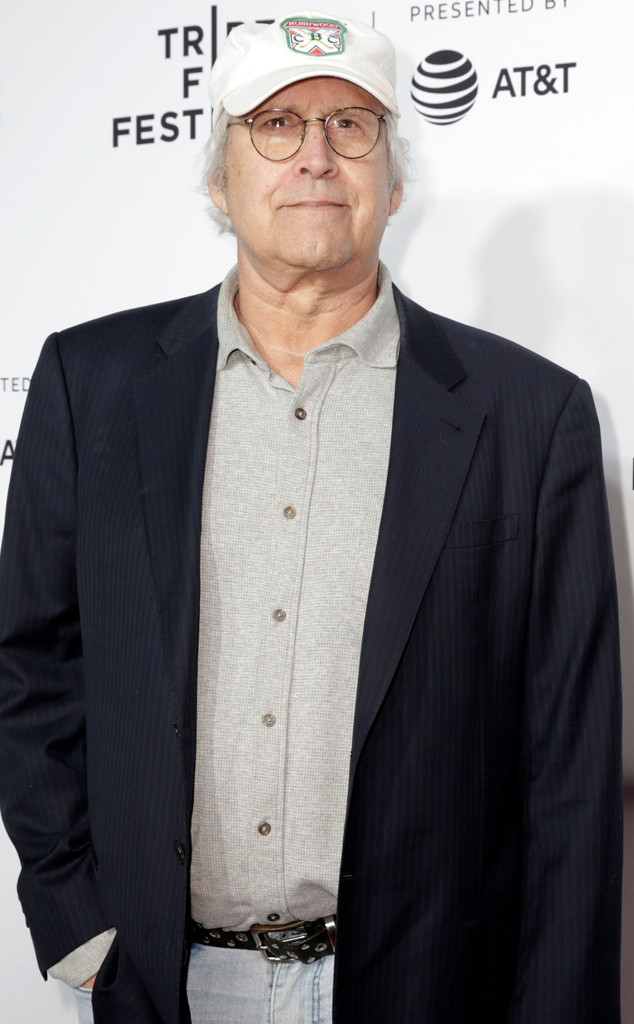 JASON SZENES/EPA-EFE/REX/Shutterstock
He may have been one of the first comedians of Saturday Night Live, but Chevy Chase doesn't have many nice things to say about the show that made him a star today.
In a new Washington Post profile chronicling his rise to stardom and notorious fall, the now-74-year-old Emmy winner was asked what he thinks about the current show. Spoiler alert: he's not impressed.
"First of all, between you and me and a lamppost, jeez, I don't want to put down Lorne [Michaels] or the cast, but I'll just say, maybe off the record, I'm amazed that Lorne has gone so low," he said, according to The Washington Post. "I had to watch a little of it, and I just couldn't f--king believe it."
When the interviewer reminded him of the show's enduring success (it just won Outstanding Variety Sketch Series at the 2018 Emmys), Chase did not mince words.
"That means a whole generation of s--theads laughs at the worst f--king humor in the world," he told the newspaper. "You know what I mean? How could you dare give that generation worse s--t than they already have in their lives? It just drives me nuts."