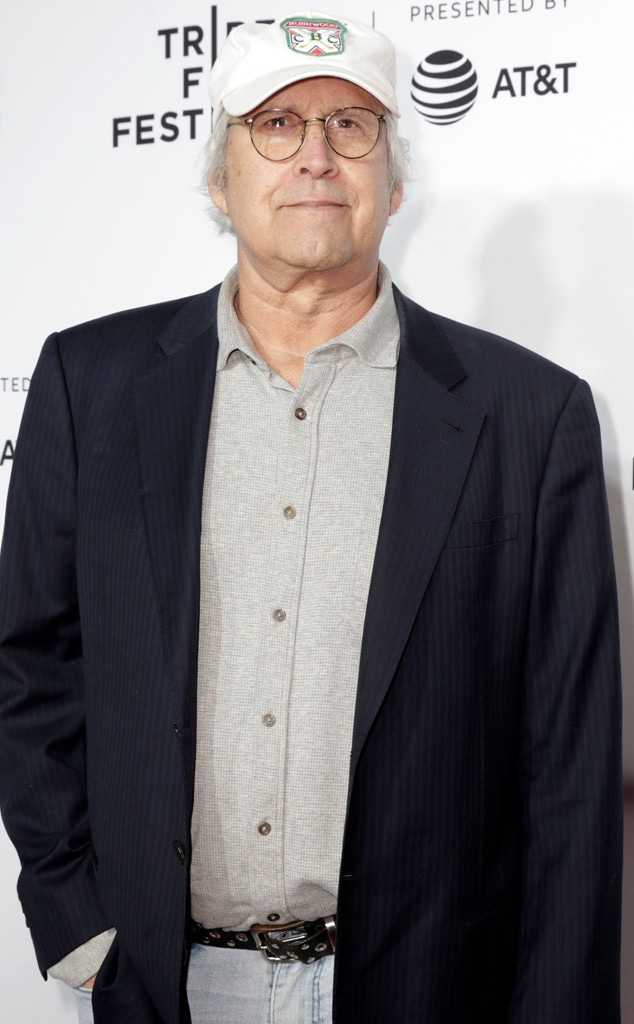 JASON SZENES/EPA-EFE/REX/Shutterstock
He may have been one of the first comedians of Saturday Night Live, but Chevy Chase doesn't have many nice things to say about the show that made him a star today. 
In a new Washington Post profile chronicling his rise to stardom and notorious fall, the now-74-year-old Emmy winner was asked what he thinks about the current show. Spoiler alert: he's not impressed. 
"First of all, between you and me and a lamppost, jeez, I don't want to put down Lorne [Michaels] or the cast, but I'll just say, maybe off the record, I'm amazed that Lorne has gone so low," he said, according to The Washington Post. "I had to watch a little of it, and I just couldn't f--king believe it."
When the interviewer reminded him of the show's enduring success (it just won Outstanding Variety Sketch Series at the 2018 Emmys), Chase did not mince words. 
"That means a whole generation of s--theads laughs at the worst f--king humor in the world," he told the newspaper. "You know what I mean? How could you dare give that generation worse s--t than they already have in their lives? It just drives me nuts."
NBC/NBCU Photo Bank via Getty Images
According to Chase, the show worsened after he left. 
"I'd have to say, that after the first two years, it went downhill...Why am I saying that? Because I was in it? I guess," he told The Washington Post. Chase famously exited the show in the middle of the second season. "That's a horrible thing to say. But certainly I never had more fun. I really loved it and enjoyed it. I didn't see the same fun thing happening to the cast the next year."
In addition to asking "what happened" to Kristen Wiig and calling Will Ferrell "just not funny," he also made an eyebrow-raising comment when he recalled crossing paths with Donald Glover, with whom he co-starred in Community. 
Back in late February, The New Yorker published a profile of Glover, in which it was alleged that Chase had made "racial cracks," as the magazine described them, about the younger actor in between takes. "People think you're funnier because you're black" was one of the alleged comments the magazine mentioned. The show's creator, Dan Harmon, told the magazine, "Chevy was the first to realize how immensely gifted Donald was, and the way he expressed his jealousy was to try to throw Donald off.
In response to Chase's alleged behavior, Glover told The New Yorker, "I just saw Chevy as fighting time—a true artist has to be O.K. with his reign being over. I can't help him if he's thrashing in the water. But I know there's a human in there somewhere—he's almost too human."
Speaking on the purported comment, Chase told The Washington Post "I could have said it," but also said it was a joke. He also noted that he ran into Glover at the SNL season finale in May. 
In Chase's words, "I never saw a guy turn white so fast."