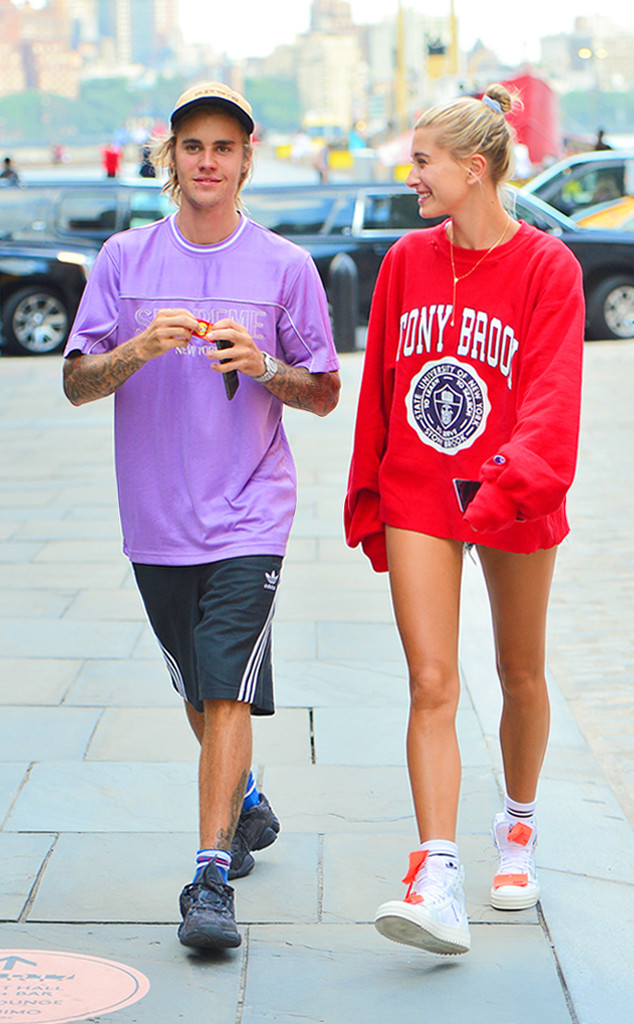 PapCulture / SplashNews.com
Hailey Bieber is experiencing her very own fairy tale.
This past summer, the supermodel received an unforgettable proposal from Justin Bieber while on vacation at Baker's Bay.
Since then, the pair has celebrated their engagement status all around the world with more than a few eyes on them. In fact, the duo couldn't even visit a New York City courthouse without the world jumping to conclusions that they are married.
For the record, both Hailey and Justin aren't confirming anything just yet.
While we wait patiently for an official wedding announcement or news, we're taking a look back at all the things Hailey has said about her engagement thus far. Let the love story continue!