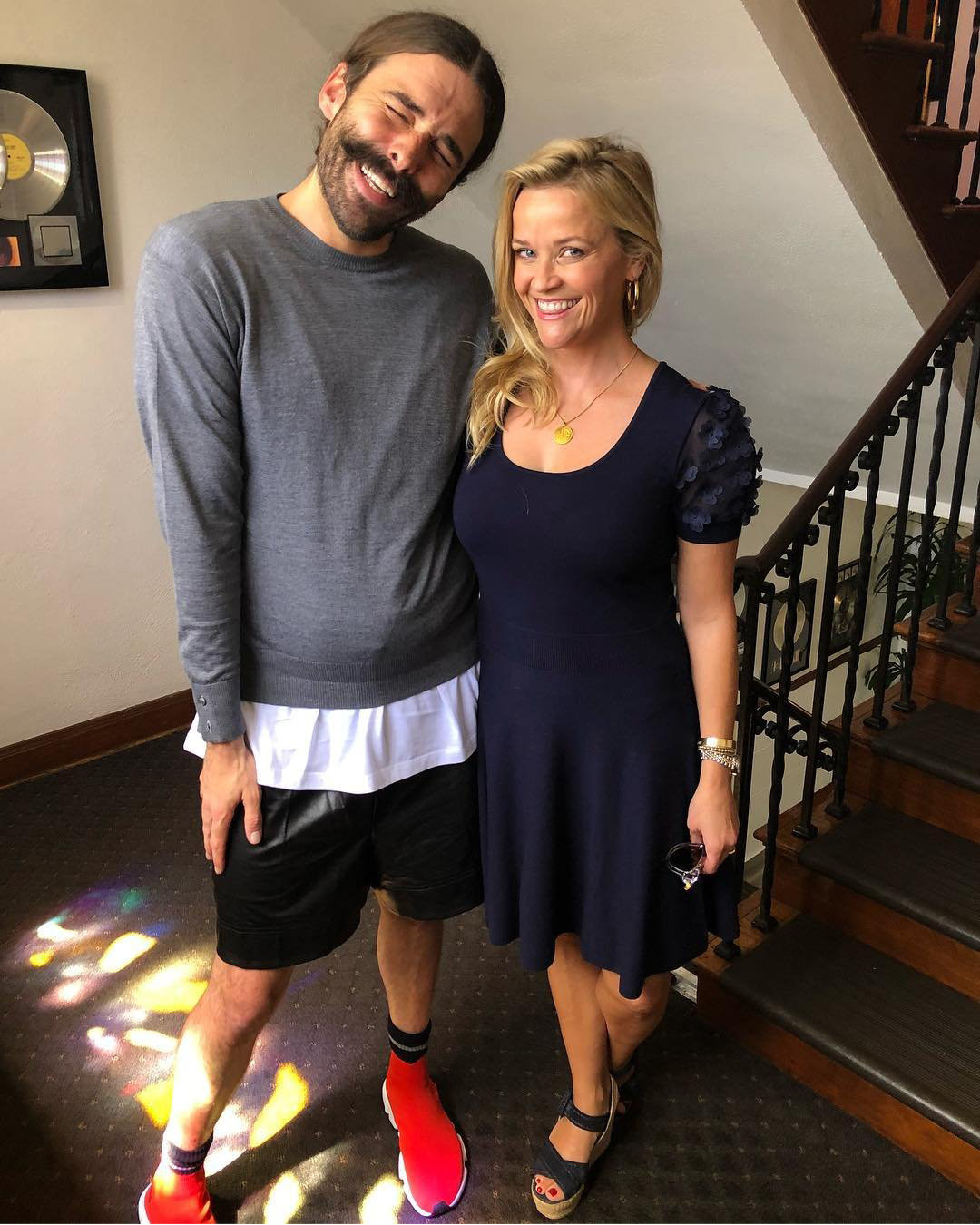 Instagram
Queer Eye meets Big Little Lies on Jonathan Van Ness' podcast, Getting Curious.
The grooming expert from the Netflix show sat down for a chat with none other than the queen herself, Reese Witherspoon. Witherspoon and Van Ness dished on all things Hollywood, TV and social media.
To start, the two dived right into their guilty pleasure: social media. "It's a problem," Reese shared. "I am a little obsessed with like looking at it."
Likewise, Jonathan revealed he probably spends about 35-40 percent of his day on the app. He revealed, "Sometimes I am really trying to say something, but then other times I am like, 'I am feeling a little like meh i'll post a topless pic and a heel cause I know it's going to make me feel cute.'"
Reese, on the other hand, was a yearbook member in middle school and has always been obsessed with creating content. "I am obsessed with memories," she gushed.