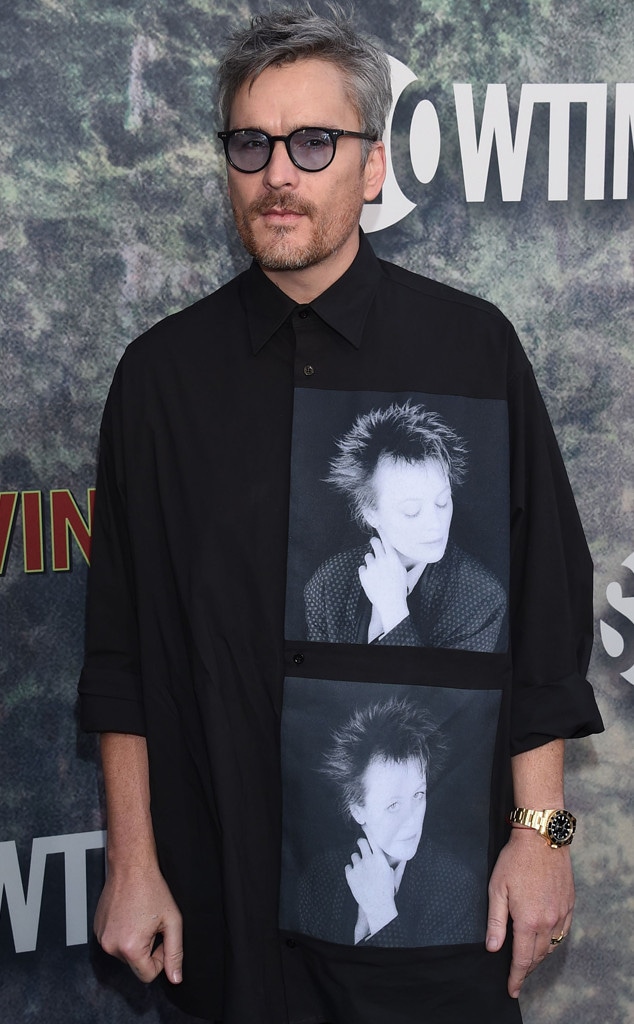 Jim Smeal/REX/Shutterstock
Balthazar Getty is not happy with how the Face the Truth hosts treated Farrah Abraham.
Earlier this week, the 43-year-old Brothers & Sisters alum stumbled upon an episode of Vivica A. Fox's new daytime talk show, which is co-hosted by attorney Areva Martin, Judge Mary Chrzanowski, clinical psychologist Dr. Judy Ho and life coach Rosie Mercado. After watching a particular episode, during which the panelists called out the Teen Mom alum's parenting, Getty took to social media to share his reaction.
"You women are evil judgmental horrible people. They way to treated a guest makes it clear that you all are the problem," Getty tweeted at the show. He then added, "I accidentally landed on this and the women the host this show are evil bitches."
Getty then tweeted to host Fox, "You and your  'girl friends' on this trash show should be ashamed of yourself's. Truly vulgar judgmental -CUNEXTUESDAYS." He continued his series of tweets by calling the hosts of the show "pigs."
Getty then tweeted Abraham, telling her, "F--k these judgmental old ladies on @FaceTheTruthTV your hosts are judgmental terrible people. I've never seen this show until today and the way the treated a guest was appalling."
In response, one Twitter user told Getty, "That's part of the show—to have the judgement of several people when you come on asking for help and always hiding the truth from yourself."
But Getty countered, "Putting issues on the table is good but they just seemed so hurtful clearly the girl needs help but that's not the way to do it. To shame people is not good." Reflecting on his previous tweets, Getty then wrote to his followers, "My language towards those women was uncalled for but in the moment I was so angry that these women would treat another women like that #facethetruth."
Getty later added that he wasn't "aware" of who Abraham was, but says that they were being "truly nasty" to the reality star.