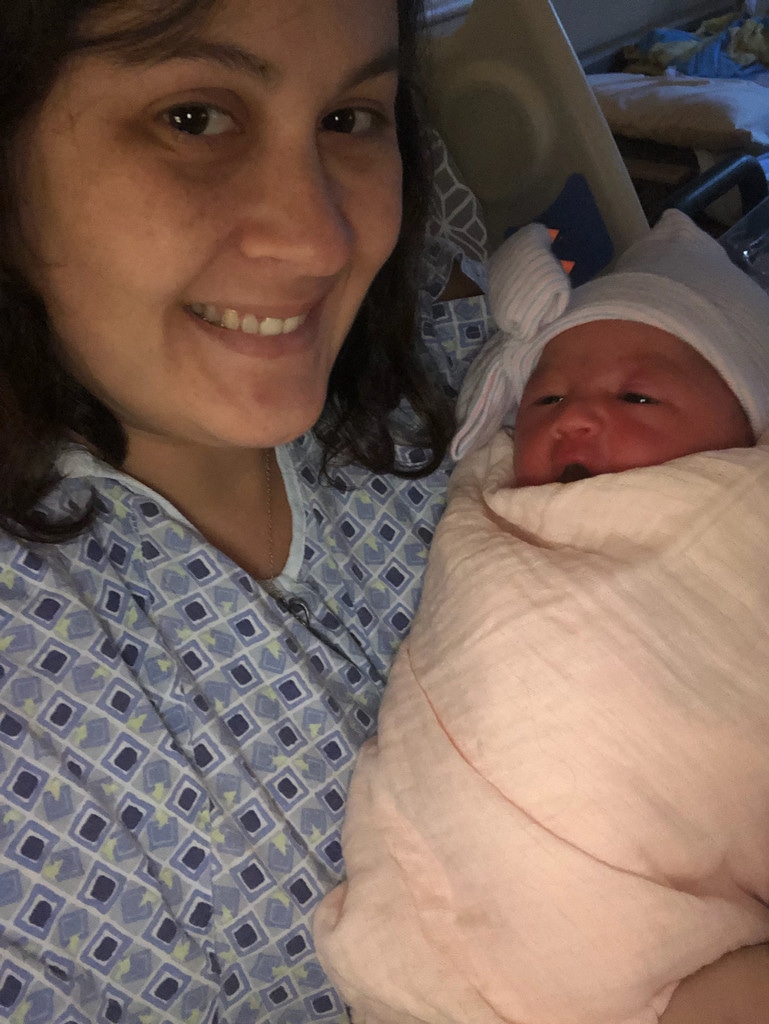 Courtesy of Sam Role/Kinetic Content
There's a new Married at First Sight baby here!
The former star Sam Role gave birth to her daughter Isabella Myra Wise on Sept. 7. She and her fiancé Chris Wise are "so excited to start this new path in our lives," Role told E! News in a statement. 
She added, "We are so excited to finally share her beautiful face with the world! Can't believe we are lucky enough to be this beauty's parents!"
Wise and Role announced they were expecting back in March. In her comment to E! News, Role thanked family and friends for their "loving messages and prayers throughout my pregnancy."
The couple feels "so blessed" about Isabella's arrival. Role told People in a statement that their baby girl is "healthy and very happy!"
Courtesy of Sam Role/Kinetic Content
Baby Isabella's name holds a special meaning for Role and Wise. At the time she revealed her pregnancy, Role told E! News she was "so excited to find out I was having a girl!" 
She continued, "I will be the first one to give my mom and dad a little girl and can't wait to do so many mom and daughter things!" She's even more excited about seeing Isabella grow up and see the woman she becomes. 
"The one thing I'm excited the most for is to be able to have a little mini us to watch grow up into a beautiful and strong woman...and all the shopping we will get to do- IF that's her thing, of course," she told E! News.
Isabella's middle name, Myra, is an homage to Role's late grandmother who had the same name.
Role appeared on season 3 of Married at First Sight and tied the knot with Neil Bowlus, but the two ultimately got divorced afterwards.
Wise proposed to Role during a trip to Chicago, where she was visiting him on his birthday weekend. "To be engaged, madly in love and now pregnant - I'm overjoyed!" she told E! News.
Role told People previously that she wasn't sure if she would be able to get pregnant because she was diagnosed with endometriosis at a young age.
People was the first to report the news of Isabella's birth.
Congratulations to Chris and Sam!
Married at First Sight (produced by Kinetic Content) airs Tuesday nights at 9 p.m. on Lifetime.