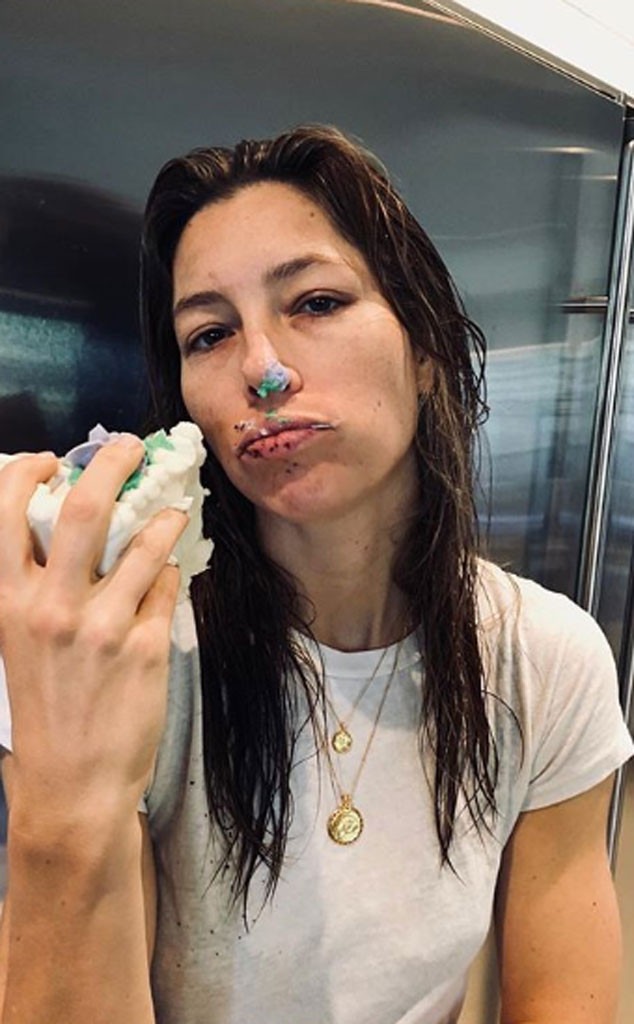 Instagram
Jessica Biel knows how to cure an Emmys hangover...with some cake!
The actress and producer was nominated for her work in The Sinner at Monday's 2018 Emmys, which she attended alongside husband Justin Timberlake. While Biel didn't end up winning the award for Lead Actress in a Limited Series or Movie, Regina King took home the honors, Biel and Timberlake still appeared to have a great time at the ceremony and at the after-parties. The couple had such a good time on their date night out, Biel woke up with a "hangover" this morning, which she cured with some cake!
Biel posted a series of photos and videos from her morning, complete with a stunning selfie and a cake that reads, "I'm so proud of you."
"Portrait of a hungover woman who had cake for breakfast," she captioned the Instagram post.
Ahead of Monday's ceremony, Timberlake couldn't help but gush over Biel during the couple's interview with Giuliana Rancic on E!'s Live From the Red Carpet.
"I'm more geeked out than she is," Timberlake said, talking about Biel's commitment to the project. "I saw how much she put into it. I'm just so proud to be here and see this happen for her." 
"It means everything to me to be nominated for the first time for this...it's an absolute, massive honor and a dream and just wonderful," Biel said. "I'm very, very excited."
The couple, who wed in 2012, will celebrate their sixth anniversary next month.