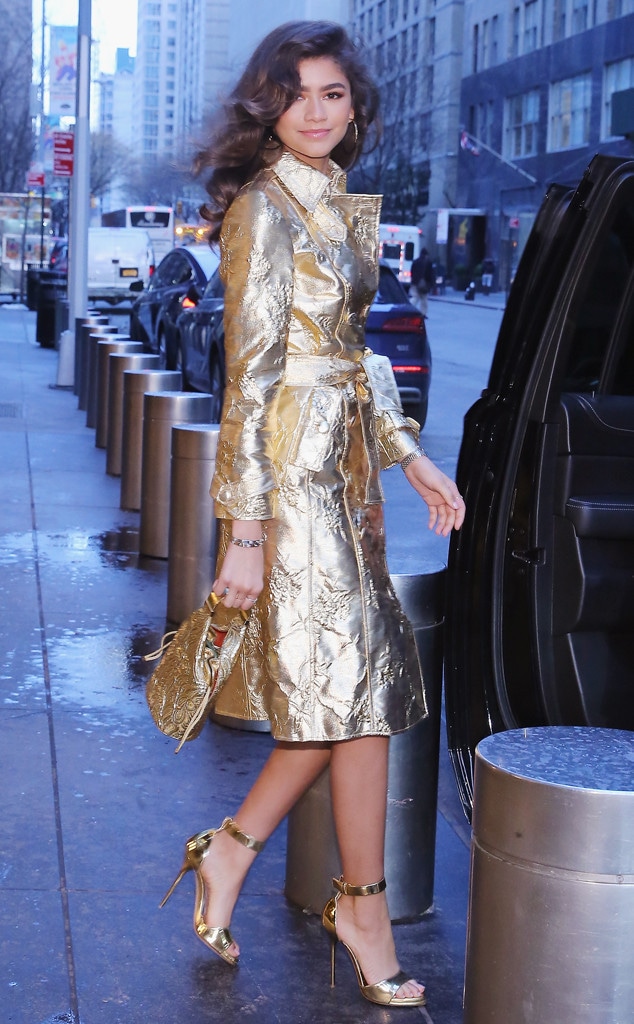 Mireya Acierto/GC Images
Zendaya is making a splash both on and off screen with her unforgettable fashion choices these days and she's only 22 years old!
Based on her bold fashion statements, it's no surprise that the young actress has locked in a spot for the final round of voting in the Style Star of 2018 category at the 2018 People's Choice Awards.
From channeling Joan of Arc in a custom Versace gown at the 2018 Met Ball, to rocking a structured brown mini-dress at this year's MTV Movie & TV Awards, the Californian native knows how to make an impression with clothing that always wows the crowd. 
The Spider-Man: Homecoming star brings her own unique flair to every red carpet and that makes her a style star in our minds.
She never shies away from wearing metallics, bold patterns, or ruffles when posing at events around the globe either.
Take a look at the gallery below to see the former Dancing with the Stars contestant's best fashion moments throughout her career.
Despite her fierce style, Zendaya has stiff competition she has to face off against in order to take home the trophy for the Style Star of 2018 at this year's PCAs.
She is up against Harry Styles, Blake Lively, Beyoncé and Emma Watson, all of which are very stylish individuals. 
So, which of these style icons can count on your vote? Remember that all the finalists start back at zero for this round so be sure to get your votes in before the Friday, Oct. 19 deadline. Your favorites need all the love they can get.
Don't miss the 2018 People's Choice Awards airing live on E! on Sunday, Nov. 11 either!