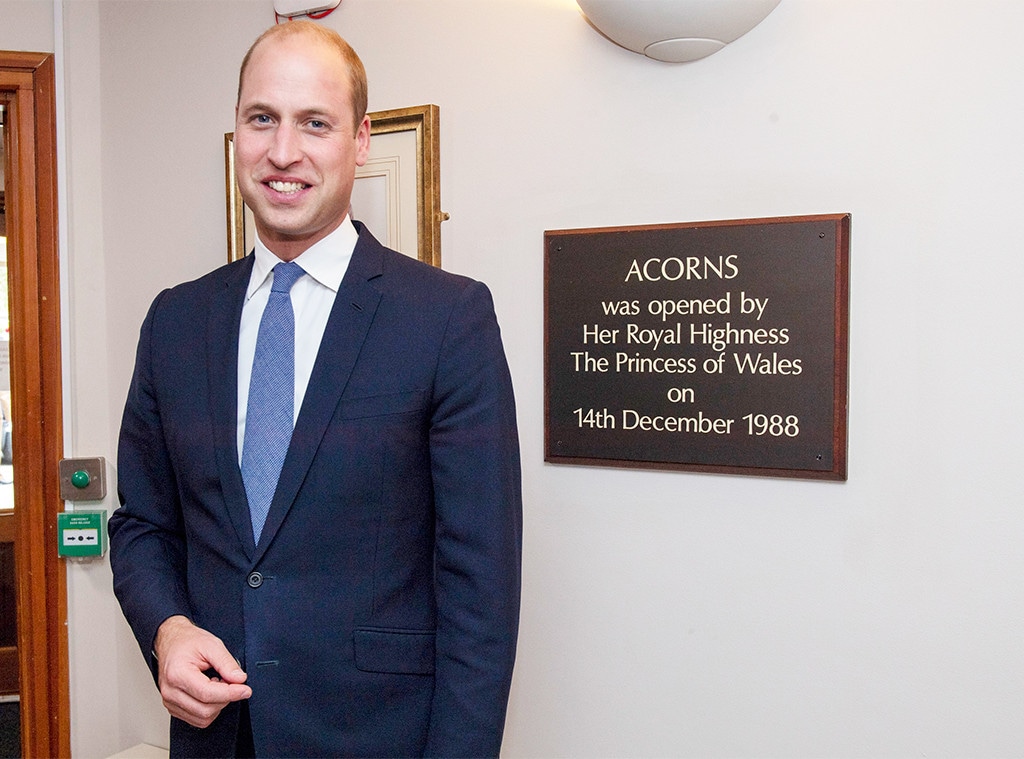 Arthur Edwards/The Sun/PA Wire
30 years later, Prince William took a walk in his late mother's famous footsteps. 
The Duke of Cambridge traveled to Birmingham on Tuesday for a day of activities in central England. Among the day's scheduled events was a visit to Acorns Hospice, a local charity that provides specialist care for life-limited and life-threatened babies, children and young people and their families across England. 
The charity was a particularly special one for William considering Princess Diana originally opened it in December 1988. During the visit, the royal father of three met some of the families who use the hospice's facilities, including a multi-sensory room and hydrotherapy pool, in honor of the charity's 30th anniversary. 
Arthur Edwards/The Sun/PA Wire
During the visit, William came across a plaque on the wall that commemorated Diana opening the charity all those years ago along with a framed photograph of the beloved star. The sight certainly brought a smile to William's face.
After also attending and participating in the first National SkillForce Prince William Award Graduation Ceremony earlier in the day, the royal also unveiled a statue of Major Frank Foley in Mary Stevens Park in Stourbridge. Foley was a British Secret Intelligence officer who worked as a Passport Control Officer for the British embassy in Berlin and saved more than 10,000 Jewish people from persecution in Germany during the 1920s and 1930s by helping them exit the country. 
While honoring his life, William also met members of Foley's family and descendants of some of the people he saved. 
On Tuesday, it was also announced that Prince William will visit Namibia, Tanzania and Kenya on a private working trip next week ahead of the 2018 Illegal Wildlife Trade Conference in London.