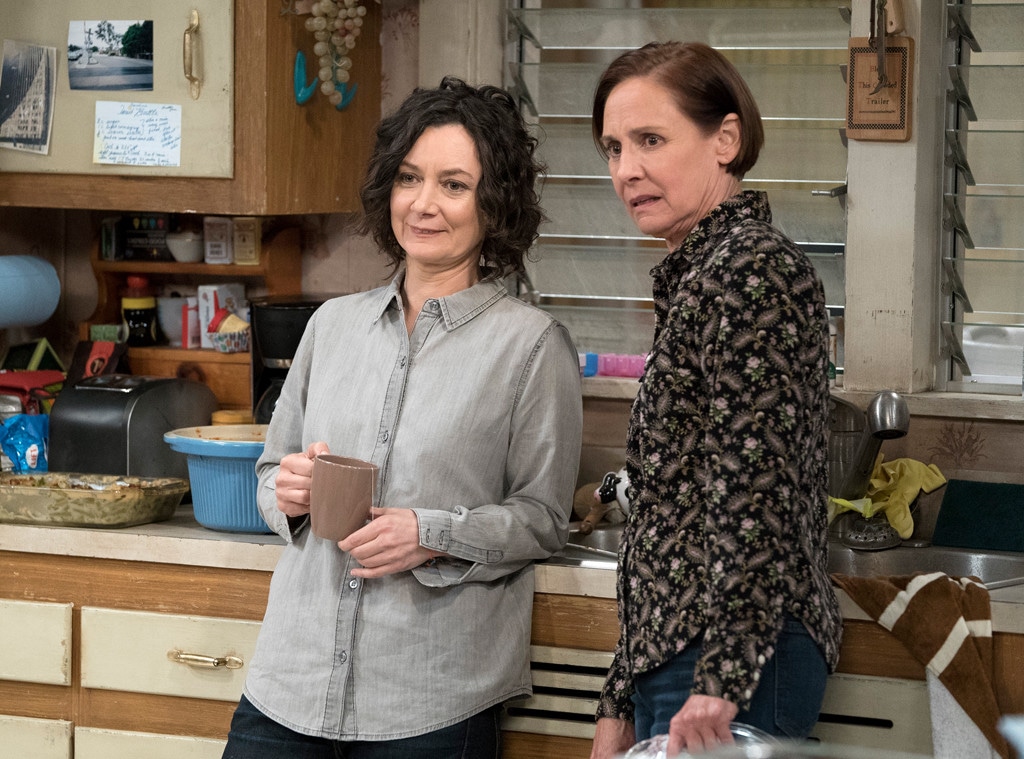 ABC
Technology is a life saver, especially when it comes to the 2018 fall TV season. This year, thanks to schedule shakeups, your favorite TV shows are pitted against your other favorite TV shows in a DVR battle. Which show do you watch live? Which show do you record? And in some cases, which show do sacrifice and watch on demand or streaming? We're here to help.
Tuesdays on broadcast are an epic battle of comedies, superheroes, reality shows and non-powered crime fighters.
Let's break it down.
8-9 p.m.
The Conners (ABC)
The Kids Are Alright (8:30, ABC)
The Gifted (Fox)
NCIS (CBS)
The Voice (NBC)
The Flash (CW)
9-10 p.m.
Black-ish (ABC)
Splitting Up Together (9:30 p.m., ABC)
Lethal Weapon (Fox)
This Is Us (NBC)
FBI (CBS)
Black Lightning (CW)
10-11 p.m.
The Rookie (ABC)
New Amsterdam (NBC)
NCIS: New Orleans (CBS)
Lots of old favorites still battling out, with some newcomers who could change up your DVR habits a bit.
8-9 p.m.
If you love reality, you're watching The Voice. It's cool, just DVR the rest. If comedy is your bag, or you're just curious about how The Conners will write off Roseanne Barr's character (spoiler alert, Barr already revealed what she said the show is doing to Roseanne Conner), watch that live and, sorry, but it's safe to skip The Kids Are Alright. The Flash is always a favorite too. We'd say watch The Voice if you're into reality competitions, if not, put on The Flash, DVR the rest.
9-10 p.m.
Lethal Weapon is another returning show with a cast shakeup (Seann William Scott joins the drama) possible to capture attention, and it's up against Dick Wolf's latest, FBI, The CW's super drama Black Lightning, This Is Us on NBC and two solid ABC comedies, Black-ish and Splitting Up Together. Comedies are easily digestible on DVR, so that makes it easier to just watch This Is Us. You know people are going to talk about it work or school, and sometimes you just need a good cry.
10-11 p.m.
This is tough. Both new shows, New Amsterdam and The Rookie, are worth a look. The choice is yours! You're either feeling cops or docs.
(E! and NBC are both part of the NBCUniversal family.)