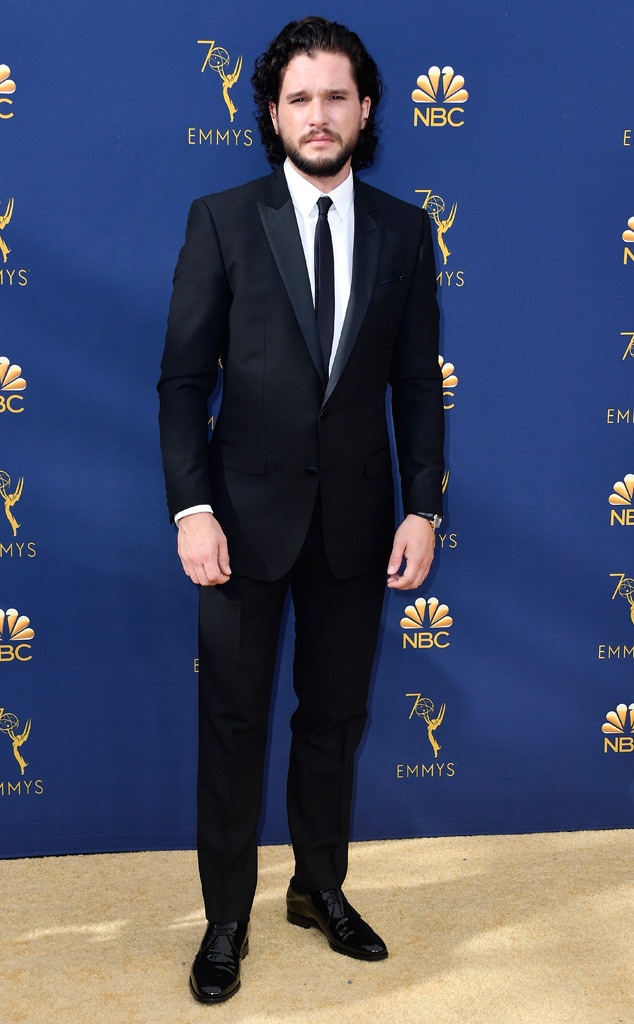 Frazer Harrison/Getty Images
Oh, we see that romantic side of you Kit Harington.
During the 2018 Emmys, the cast of Game of Thrones came out as big winners after earning the award for Outstanding Drama Series.
But soon after taking the stage inside the Microsoft Theater, many cast members spoke to reporters backstage where they were asked how the HBO series changed their lives.
Get ready to swoon ladies because Kit's answer does not disappoint.
"I met my wife in this show," Kit shared in video captured by Variety. "In that way, it gave me my future family and my life from here on in. That's the main thing it did for me."
But wait, there's more!
"It's changed it completely. The last 10 years. You cannot ask for a better job to have in your twenties, to take you through your twenties than to be an actor in Game of Thrones," he continued. "It's been the most amazing thing. It's changed it completely."
While Kit and Rose Leslie have tried to keep their romantic life private, the pair was able to say "I Do" last June in front of family and co-stars.
"If you're already attracted to someone, and then they play your love interest in the show, it's becomes very easy to fall in love," Kit once shared with Vogue Italia. Awww!
Love story aside, Game of Thrones is preparing for one unforgettable series finale when it returns to HBO in 2019.
During a recent interview, Kit couldn't help but tease what's to come in the divisive finale.
"I think a TV series that's spanned eight, nine years is an incredibly difficult thing to end," he told MTV at the Toronto International Film Festival. "I think not everyone's going to be happy, you know, and you can't please everyone. My favorite TV shows are Sopranos, Breaking Bad and The Wire and they all ended in a way that…It's never going to satisfy you."
We still can't wait!