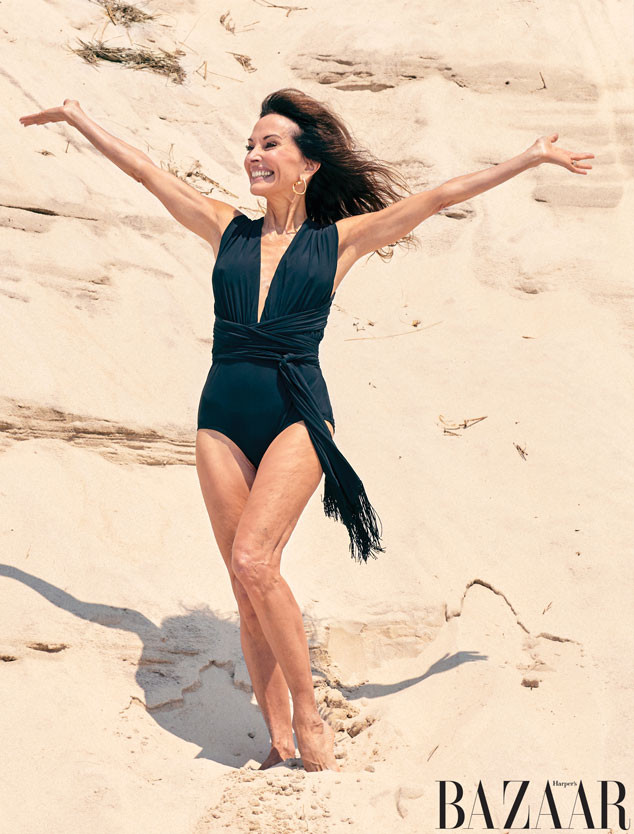 Justice Apple/Harper's Bazaar
Susan Lucci is feeling better than ever before!
The stunning 71-year-old All My Children icon is modeling swimsuits in a new, completely unretouched photo shoot for Harper's Bazaar's October issue. "I feel as good now as I ever did in my 20s and 30s, maybe even better physically," Lucci, who has been doing Pilates for over two decades, tells the publication. "What I've learned is that if you train hard, you can offset some of what you've got going against you. People look at me and say 'Wow, she doesn't seem old, but she is old.' Meanwhile, the reality is if you're strong, you're beautiful, no matter what age you are."