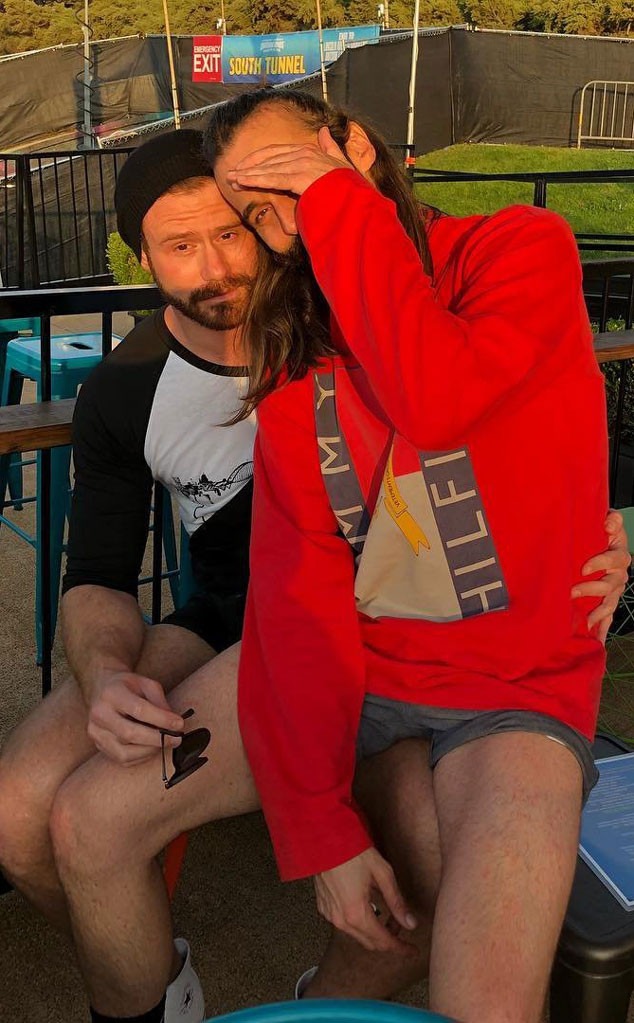 Instagram
Jonathan Van Ness appears to have a new man in his life!
The star of Netflix's Queer Eye reboot went public with beau Wilco Froneman at last weekend's Primetime Creative Arts Emmy Awards, during which JVN's show won three awards. "Supporting bae... #Emmys," Wilco, 32, wrote on Instagram alongside a photo with JVN on the red carpet at the Microsoft Theater in Los Angeles. In the comments of the post, one Instagram user wrote, "#SWOON," to which Wilco replied, "I'm a lucky boy."
When another social media user commented that Wilco "got a good one," he replied, "you mean the best one."
Jonathan, 31, also posted a photo holding hands with Wilco at the event on Instagram, captioning the post, "I got a date."
So who is Jonathan's new man? Take a look below to learn five things about Wilco!
1. He's a Rugby Player: Wilco plays for the Gotham Knights rugby team, which "is the premiere gay/inclusive rugby club in New York City," the team's Instagram states.
2. His First Kiss Was a Dolphin: "My first kiss was a Dolphin, we've lost contact since then but I think of him once every 30 years or so...hope he's well...also I should've known I was gay, cause you know Dolphins and it was a male," a quote from Wilco on the Gotham Knights Instagram states.
3. Wilco and JVN Both Like Short Shorts: JVN and Wilco are both rocking short shorts in an Instagram picture posted by Jonathan last week. He captioned the social media snap, "short shorts • golden hour."
4. He Swam With Sharks! Last summer, Wilco posted footage to Instagram from his experience swimming with sharks in the Bahamas!
5. Wilco and Jonathan Attended the 2018 Emmys Together: JVN sent love to Wilco and his BFF for "being there for me" on Emmys day!