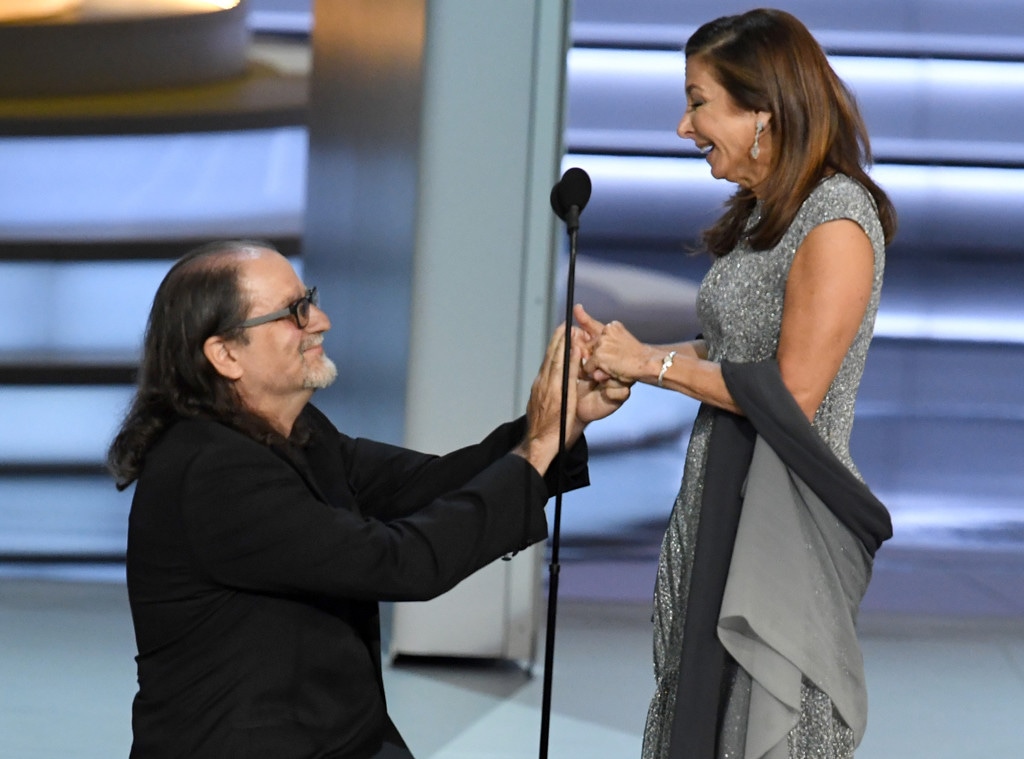 Kevin Winter/Getty Images
The 2018 Emmy Awards were a big night. For starters, there was a marriage proposal. She said yes! There's a plethora of other highlights from the night, too. The Fab 5 hung out with This Is Us star Mandy Moore on the red carpet. Betty White gave a funny and emotional speech and even fan-girled a bit when Alec Baldwin gave her a kiss on the hand ("You think I'm going to miss a chance when I get it?"). Jeff Daniels thanked his horse after winning an award for Godless. Westworld star Thandie Newton said in her address, "I don't believe in God, but I'm going to thank her tonight." Plus, Henry Winkler won his first Emmy award 43 years in the making.
Gif superstar Chrissy Teigen didn't disappoint, either. Known for her classic reactions to awkward moments on stage, she provided the Internet with yet another extremely relatable facial expression.
Awards shows are a stupendous time for Twitter to show off its impeccable meme skills. Tonight was no exception. Larry Wilmore called Glenn Weiss' magical proposal to Jan Svendsen the "BEST EMMY MOMENT EVER."
Below are some of the best reactions of the night to the 2018 Emmys.