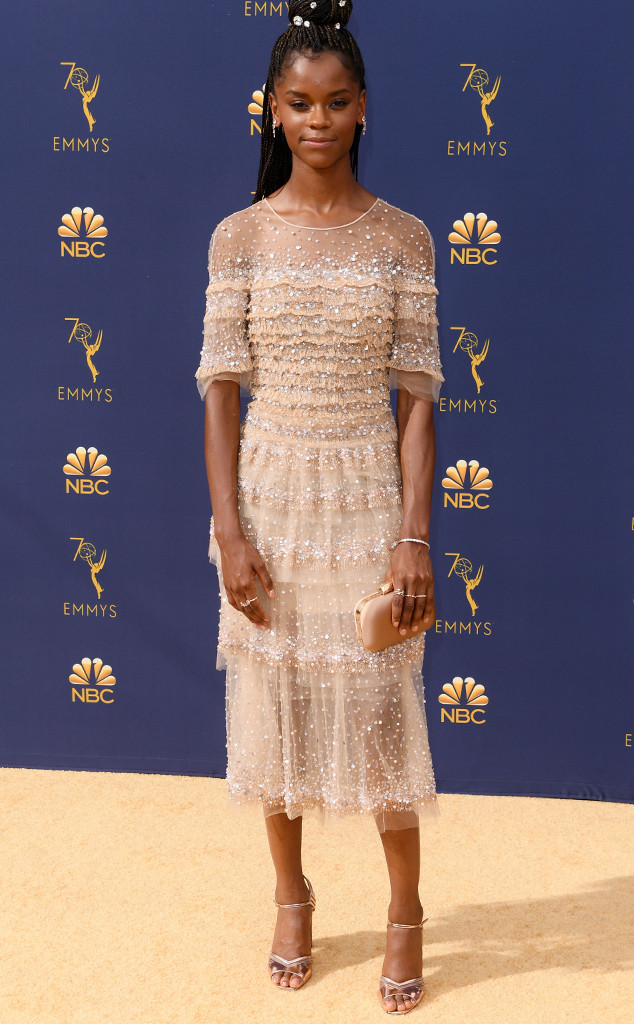 David Fisher/REX/Shutterstock
Not only was Letitia Wright in one of the biggest movies of the year, but tonight, she's an Emmy nominee!
The 24 year-old Black Panther actress is nominated at the 2018 Emmys for Supporting Actress in a Limited Series for her work in an episode of Netflix' Black Mirror, and as her stardom in the U.S. has quickly risen, so has the number of fan encounters she deals with.
"Some are good, some are fun, some people just ride on their bikes or walk past and be like, "Wakanda forever," and they put it down, and some are a little bit more...rawr...than others," she told E!'s Jason Kennedy on the red carpet.