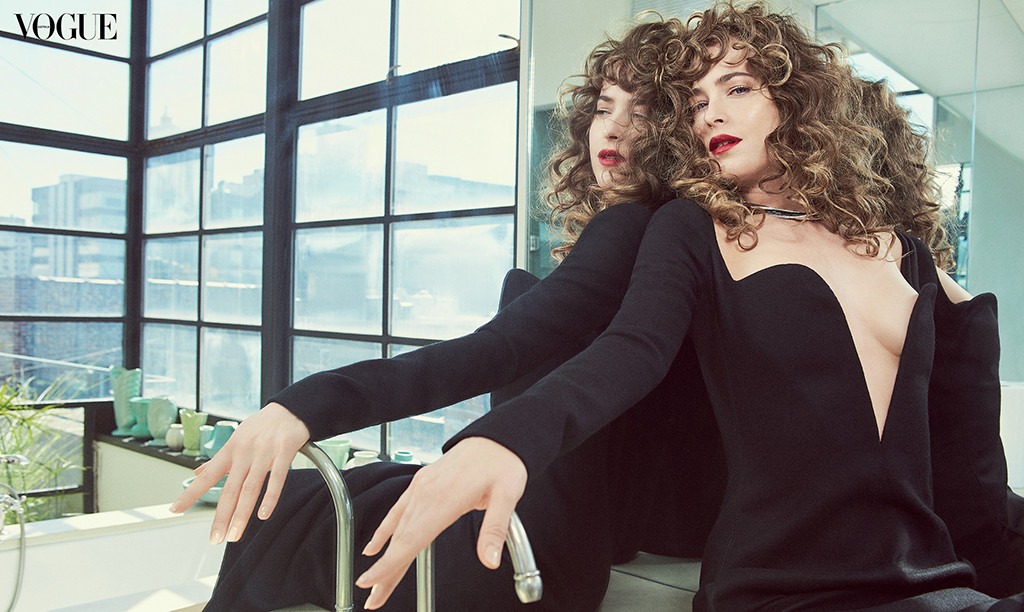 Emma Summerton for <i>Vogue Australia</i>
Considering Dakota Johnson starred in the Fifty Shades trilogy, many would assume she's used to seeing her co-stars topless. But in a new interview with Vogue Australia, the actress admits she had a hard time focusing while working alongside Chris Hemsworth. 
"Oh my god. It's such a distraction," she says in regards to the body of her Bad Times at the El Royale co-star. "I was like, 'Guys, you've made a huge mistake getting him to do this because everyone is going to forget everything that happened [in the film] until this point. Chris is going to come onto the screen, and his body is outrageous; it's unbelievable; like a crazy, crazy thing to look at; and his shirt's completely unbuttoned.'"
However, it looks like Johnson wasn't the only one preoccupied with Hemsworth's abs. 
"No-one on set could pay attention to anything else: It was so shocking, not in a sexual way at all, just, like, scientifically, how is it possible to look like that? Crazy!" she said. "Then he would eat a bowl of Smarties and you're like: 'You're an assh-le, f--k you!' I don't eat anything sweet: I eat green things for three months in order to fit into a pair of jeans. And he eats whatever the f--k he wants and looks like he was literally chiseled out of marble—it's insane."  
Still, she has plenty of love for the Thor actor.
"He is really funny, sweet and wonderful and a great actor," she tells the publication. "So, I'm glad you guys love him, because he's a real gem."
Emma Summerton for <i>Vogue Australia</i>
Bad Times at the El Royale isn't Johnson's only project set to hit the big screen. She also appears in the remake of the 1977 horror film Suspiria. 
"I don't know what it was, but last year I really went through a time where I gravitated towards these darker women, but they are all kind of juxtaposed with this warmth," Johnson tells the magazine. "I guess at the same time I explored this within myself. I'm a really kind and loving person, but I also struggle with darkness. I struggle with having difficult times and feeling quite low and heavy and it's hard to break out of it, but then, you know, those things can co-exist. I found that in a few different characters I played, in Suspiria definitely, and Bad Times 100 percent—and that film was so much fun to make."
To read her full interview, check out Vogue Australia.