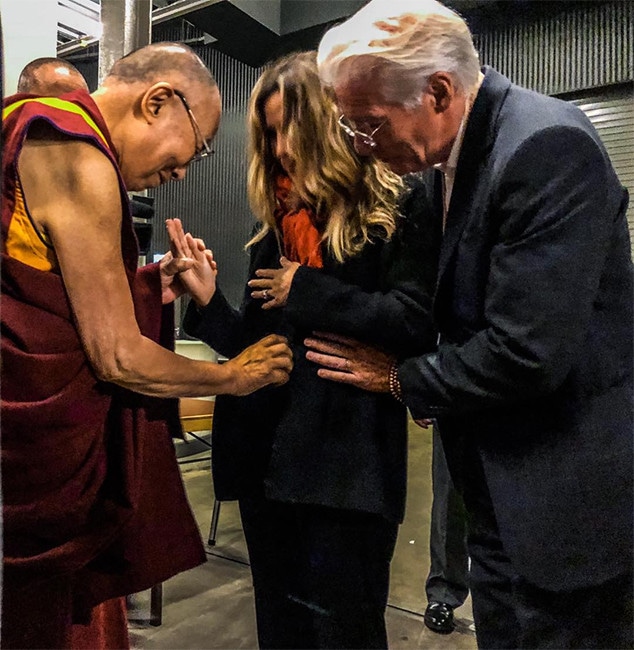 Instagram
Richard Gere and wife Alejandra Gere are indeed expecting their first child together and received a special blessing on their upcoming arrival from the Dalai Lama.
The 69-year-old Pretty Woman actor and 35-year-old Spanish publicist and activist, née Alejandra Silva, married in April. In August, there were multiple reports that she was pregnant.
Alejandra posted on her Instagram page on Sunday a photo of her and Richard meeting the Dalai Lama, who is putting his hand over her baby bump while holding her other hand. The two met him in the city of Rotterdam in The Netherlands.
"Just a few moments ago... Getting blessings for our precious to come.." she wrote. "We couldn't announce it before telling HH Dalai Lama Muy feliz recibiendo bendiciones para nuestro preciado tesoro por llegar... no lo podía anunciarlo sin antes habérselo dicho a su SS Dalai Lama.. #dalailama #richardgere #alejandragere #love." 
This will be the second child for both Richard, a practicing Tibetan Buddhist who has met the Dalai Lama before, and Alejandra. The actor has an 18-year-old son, Homer, from a previous marriage. His wife, who is his third, also has a 5-year-old son, Albert, from a previous marriage.