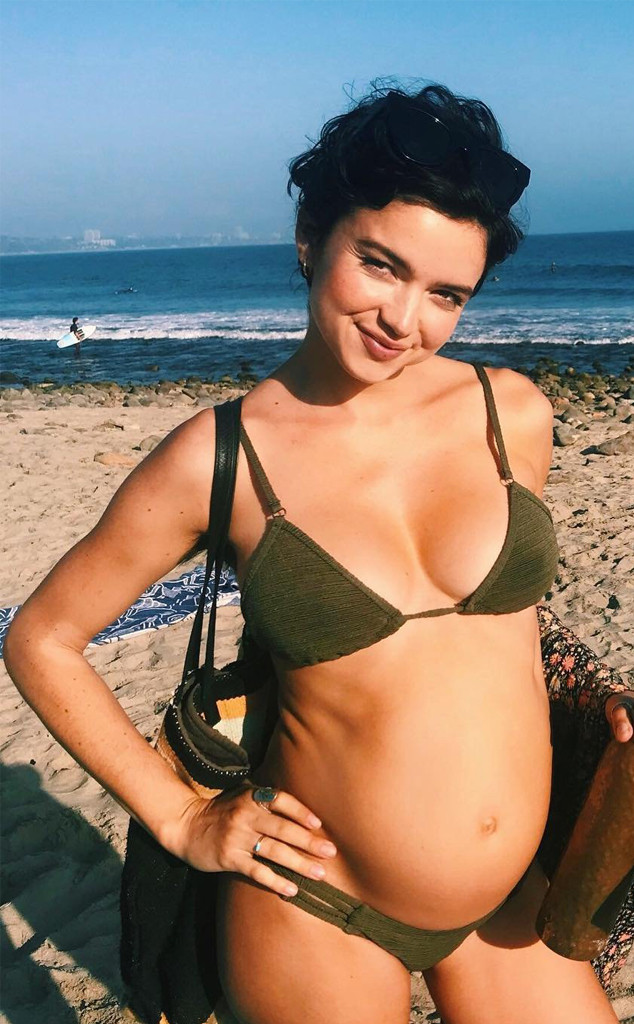 Instagram
Bekah Martinez is getting closer to her due date one day at a time.
The former Bachelor contestant, who appeared on Arie Luyendyk Jr. .'s season, announced her pregnancy on Wednesday in an interview with Pure Wow. On Saturday, Martinez uploaded a picture on Instagram of herself standing on the beach in a green bikini making a face at the camera with her baby bump on full display. "smirky beach belly babe," she wrote.
According to Pure Wow, Martinez and her boyfriend Grayston Leonard have been together for seven months and she called her pregnancy "legitimately a dream come true."
She continued, "It's the one thing that I've known with certainty for so long. I've gone back and forth on the idea of marriage and relationships, but I've always felt sure that I want to be a mom."
A source told E! News that Martinez was "really excited" about her baby. "She is ready for this new and exciting chapter," they added.