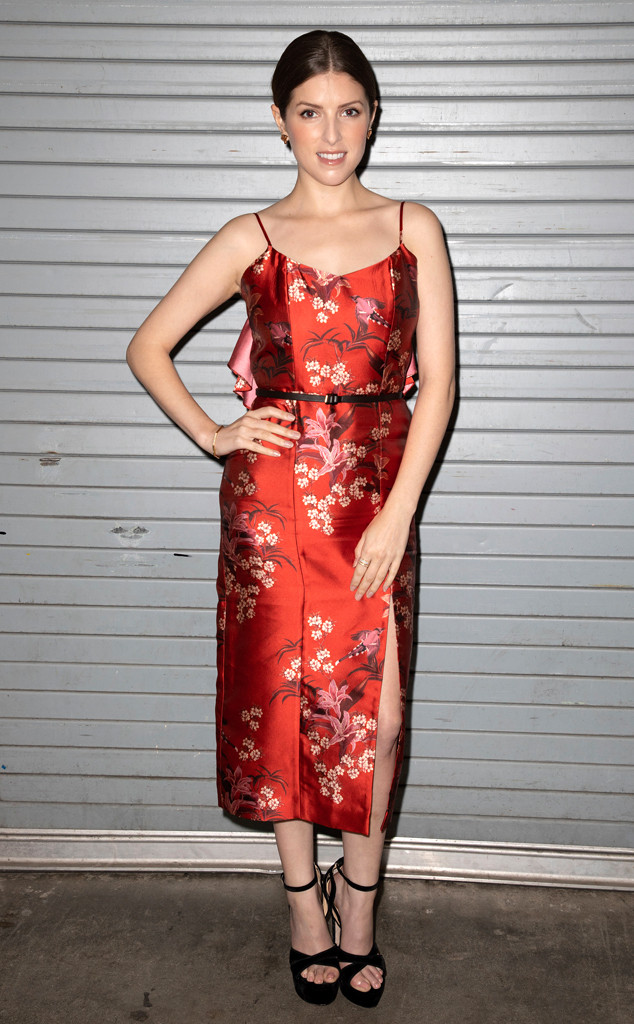 Alberto E. Tamargo/Sipa via AP Images
Aca-scuse me, Anna Kendrick said what?
During an episode of The Late Show with Stephen Colbert, the A Simple Favor star told Stephen Colbert about a time she once made President Barack Obama double over laughing in 2012.
"Oh, me and Barack," Kendrick said. "I'm just making him laugh."
But there's more to the story. Much more.
The Pitch Perfect actress explained to Colbert that she once received an invitation asking if she wanted to meet the president (to which she replied, "Of what?") in Los Angeles, and naturally she was the first person to arrive.
Once President Obama began his spiel at the event discussing the economy, he pointed out Kendrick in the audience and said, "Actuall, Anna was in one of my favorite movies, Up In the Air, which talked about the economy and the recession."
Later on, she stood in line to shake his hand and when the moment finally arrived, the President said, "I hope I didn't embarrass you earlier."
She replied, "Yeah, you're such an a--hole."
So, that happened.