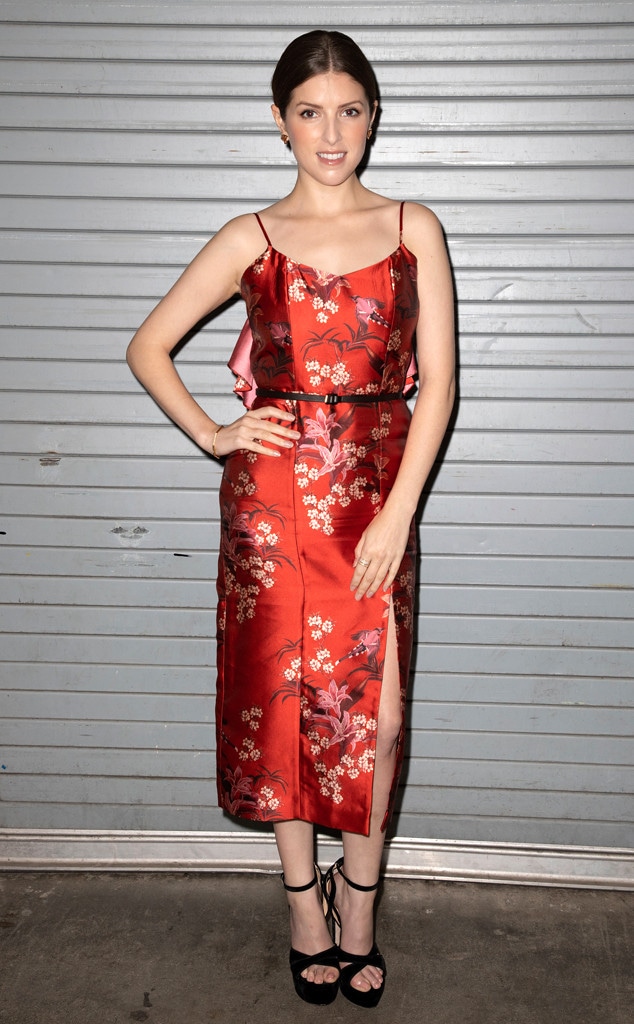 Alberto E. Tamargo/Sipa via AP Images
Aca-scuse me, Anna Kendrick said what?
During an episode of The Late Show with Stephen Colbert, the A Simple Favor star told Stephen Colbert about a time she once made President Barack Obama double over laughing in 2012.
"Oh, me and Barack," Kendrick said. "I'm just making him laugh."
But there's more to the story. Much more.
The Pitch Perfect actress explained to Colbert that she once received an invitation asking if she wanted to meet the president (to which she replied, "Of what?") in Los Angeles, and naturally she was the first person to arrive.
Once President Obama began his spiel at the event discussing the economy, he pointed out Kendrick in the audience and said, "Actuall, Anna was in one of my favorite movies, Up In the Air, which talked about the economy and the recession."
Later on, she stood in line to shake his hand and when the moment finally arrived, the President said, "I hope I didn't embarrass you earlier."
She replied, "Yeah, you're such an a--hole."
So, that happened.
The president also brought up that Kendrick is from Maine, a commonality she had with a Secret Service agent who she talked to earlier at the event. Kendrick said, "Yeah, and I was the first one to arrive, too."
Obama joked and replied, "Oh, are people from Maine really punctual?"
She quipped, "Yeah, you didn't know that? You're the president!"
Kendrick delivered a double whammy, which was enough to make President Obama laugh pretty hard.
Kendrick stars alongside Blake Lively in A Simple Favor, a mystery thriller filled with dark twists and more. The co-stars have emerged as the epitome of friend goals, which Kendrick even hopping on the Ryan Reynolds trolling train. She made fun of Reynolds at the 2018 Teen Choice Awards where she won the accolade for Choice Twitter. She shouted into the microphone, "I know Ryan Reynolds was nominated, so...in your face, Ryan!" 
Lively and Reynolds are one of Hollywood's funniest and overall most attractive couples. But the Gossip Girl star doesn't shy away from joking about wanting to liven it up a bit. Lively posted a snapshot of the A Simple Favor movie poster, where Lively and Kendrick look at each other each holding a martini glass. "@annakendrick47 is the hotter, female(r) version of my husband...so, would it really count as cheating??" she wrote.
"So glad we're finally taking this public," Kendrick commented.
From Blake Lively to Ryan Reynolds to President Barack Obama, Kendrick simply can make any listeners laugh.
Watch her entire interview with Colbert above.