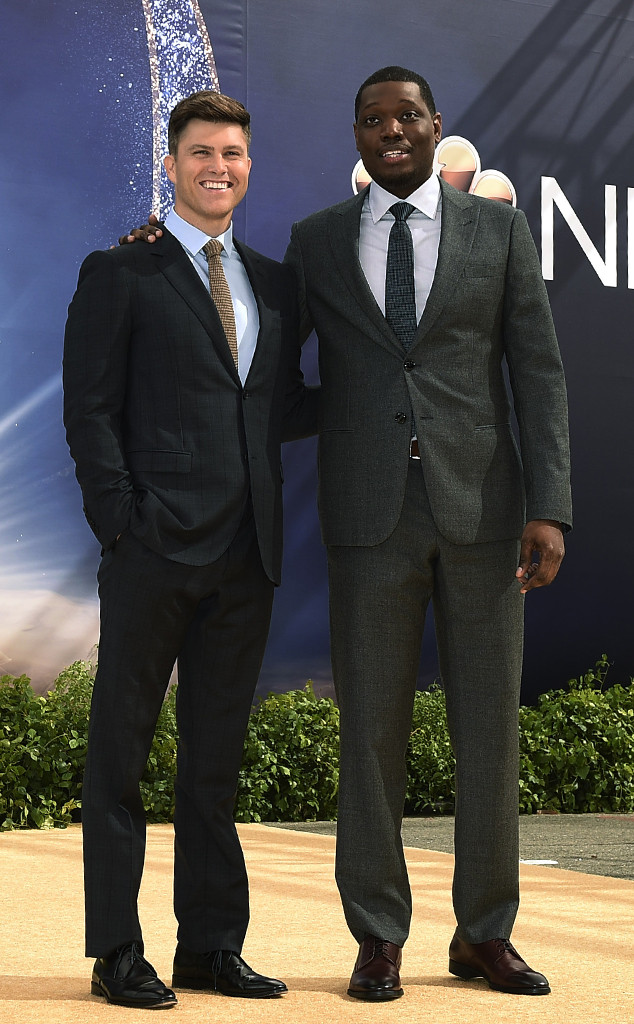 Kevork Djansezian/Getty Images
No, your eyes aren't deceiving you. The 2018 Emmys is really going for the gold.
The Television Academy is ditching the traditional red carpet for one with a distinctly golden hue—and for a very special reason! Hollywood's biggest and brightest stars will walk across a golden carpet on their way into L.A.'s Microsoft Theater in honor of the highly-anticipated ceremony's 70th anniversary.
"This isn't as gold as I thought it would be," co-host Michael Che joked while rolling out the carpet ahead of tonight's main event. "I was expecting a much tackier gold, but this is a reasonable gold."
So what else have Che and his Saturday Night Live counterpart Colin Jost planned to make this year's Emmys its most unique yet?
"It'll feel like a lot of the SNL family is there," Colin teased in a pre-Emmys interview with E! News, "and obviously a lot of the SNL cast so it will be fun."