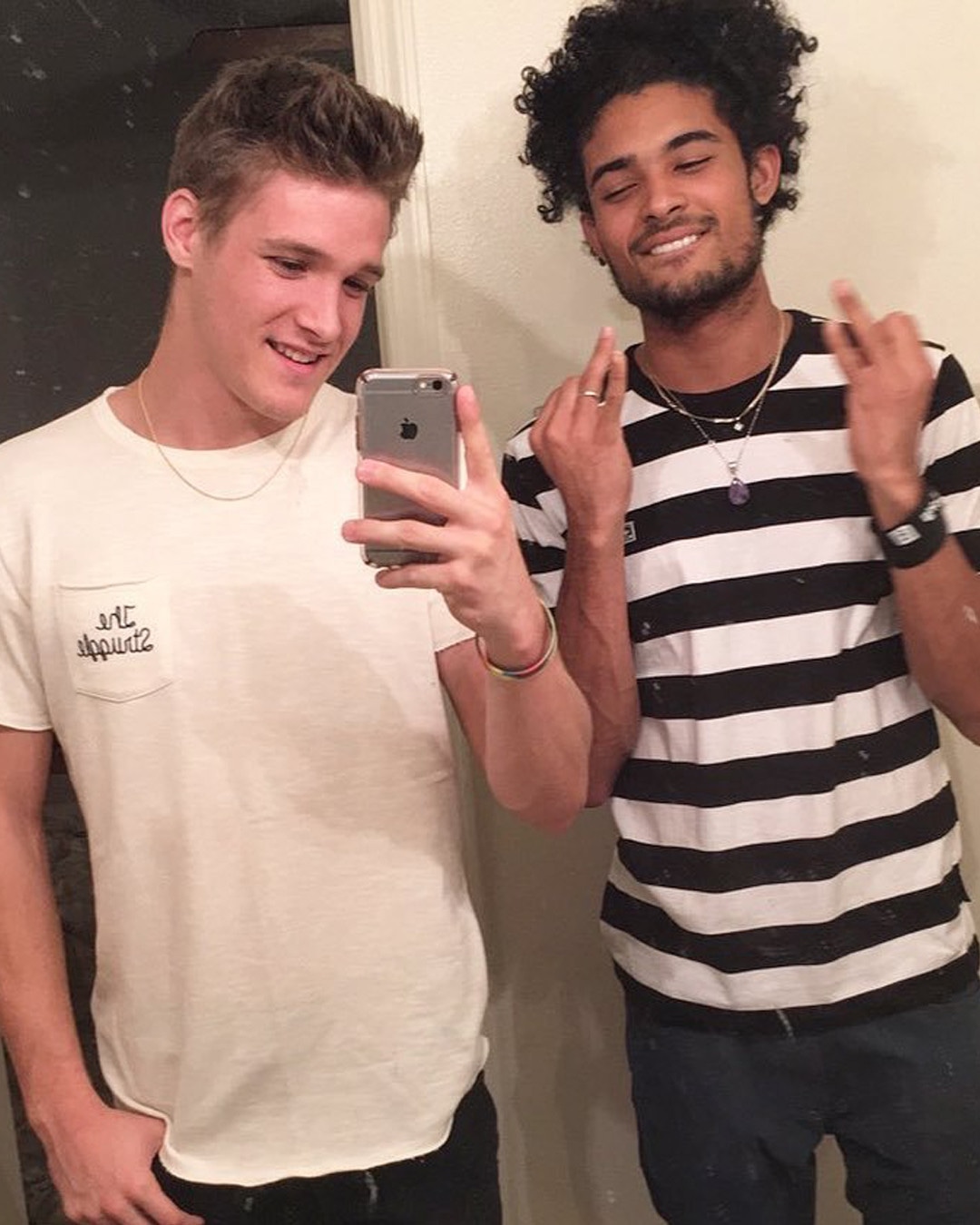 Instagram
Siesta Key stars Brandon Gomes and Carson Wall are happy to be alive after getting into a car crash on Thursday.
In photos shared to Brandon's Instagram account, the vehicle appears to have been hit on the driver's side before crashing into a wall. Inside the car, both airbags in the car also went off and blood and glass are scattered across the car's interior. 
While Brandon was able to walk away from the scene of the accident, Carson was taken to the hospital for his injuries. 
Carson took to his own Instagram on Friday morning to tell his followers, "After yesterday I just wanted to say be sure to cherish all the little things in life a little extra. You seriously never know what's going to happen and I can only thank god im able to post this today."
"@_brandongomes and I are lucky to be alive.. just tells me we have a bigger purpose than life itself," he adds. 
The former reality star was visited by Brandon later in the afternoon, where he was recovering.
Carson also spoke to E! News about the horrific incident, which damaged both cars and caused over $100,000 worth of damage. "I got glass all up my arm and stitches in two different spots. I'm beyond thankful from all the love and support our fans have given us," Carson said. "It truly means the world and without them, this would all be so much harder. Much love and appreciation." 
The day of the car accident, both men shared a video of the car driving on the Florida coast to their stories.
Brandon and Carson first rose to fame in 2017 when they starred with their friends on the show Siesta Key, which documented their lives in Siesta Key, Florida. The show has not yet been renewed for a second season. 
—Additional Reporting by Mike Vulpo