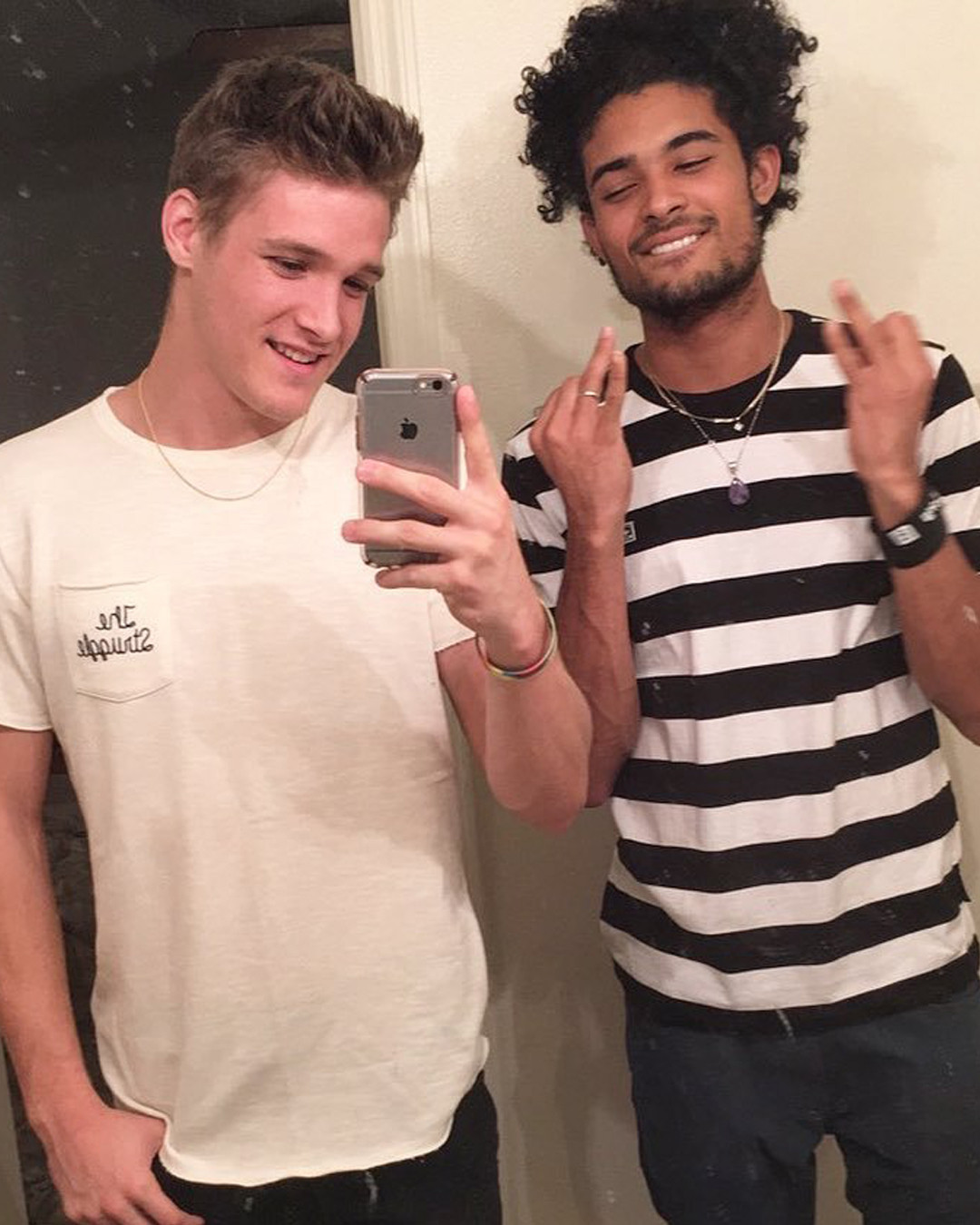 Instagram
Siesta Key stars Brandon Gomes and Carson Wall are happy to be alive after getting into a car crash on Thursday.
In photos shared to Brandon's Instagram account, the vehicle appears to have been hit on the driver's side before crashing into a wall. Inside the car, both airbags in the car also went off and blood and glass are scattered across the car's interior.
While Brandon was able to walk away from the scene of the accident, Carson was taken to the hospital for his injuries.
Carson took to his own Instagram on Friday morning to tell his followers, "After yesterday I just wanted to say be sure to cherish all the little things in life a little extra. You seriously never know what's going to happen and I can only thank god im able to post this today."
"@_brandongomes and I are lucky to be alive.. just tells me we have a bigger purpose than life itself," he adds.