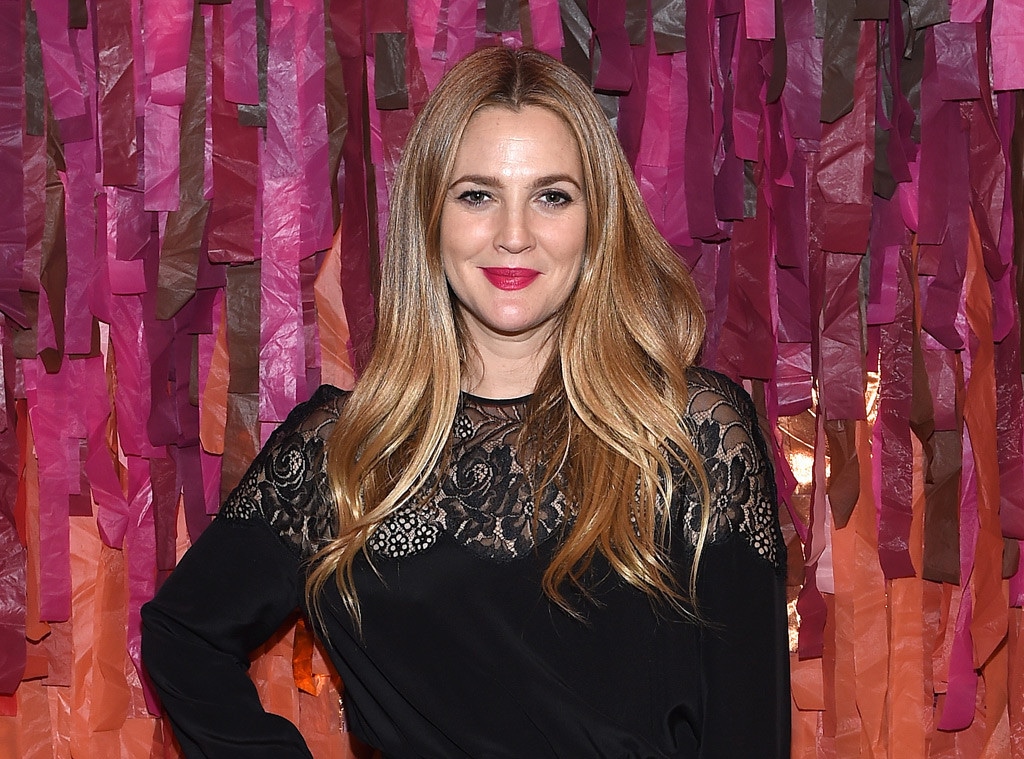 Dimitrios Kambouris/Getty Images for Shutterfly
Drew Barrymore has learned a few things from her troubled childhood. 
The 43-year-old actress is a million miles away from the infamous partying child star she once was. However, in a new interview on Netflix's Norm Macdonald Has a Show, the multi-hyphenate reflected on her past thanks to one of the host's candid questions. 
"Didn't you miss cocaine?" Norm Macdonald asked the star. 
"No. Oh God, I mean, it's been a very long time, but no," she answered. "Nothing would make me have a panic attack and seem like a bigger nightmare. I never did hallucinogenics...but I drink and I enjoy my life and I like get out of my own head. It's not like I'm this militant person of clarity and presence but [cocaine] literally seems like my worst nightmare right now." 
Yvonne Hemsey/Getty Images
As she elaborated, "I've never done heroin, so I don't know what that's like—I think I liked to feel good. I'm an upper person...You know, I'm like 'Woo hoo!'...I also didn't want to be like, 'Man I see s--t. Again, I'd be like [screams]. I will not drink my drink at a bar if it has not been in my, like, vision, or, like, the side cornea."
If there's anyone who understands the potential hazards of young fame, it's Barrymore, who had been to rehab by the time she was 13 years old. 
"It really is a recipe for disaster," she said of child stardom. "But you know what's exciting? I got my s--t over with by like, 14—like, midlife crisis, you know, institutionalized, blacklisted, no family, like, got it done—and then got into the cycle of being my own parent."
The actress has been candid about her unique relationship with her mother, Jaid Barrymore, and reflected on how she would end up at clubs instead of school. 
"I had a mom, but she was more like a best friend," the actress told Macdonald. "She was like, 'Do you want to go to school and get bullied all day or do you want to go to Studio 54?' And I'm like, 'Yes, absolutely! I don't want to spend the day with these little f--kers who are just awful.' Kids are so mean."
As Barrymore elaborated, she wasn't comfortable around people her own age. 
"I really wasn't raised around kids and I didn't have grandparents, so young people and old people, I was very weird around," she explained. "I didn't know what bracket of age I belonged in, but I was much happier at the clubs."