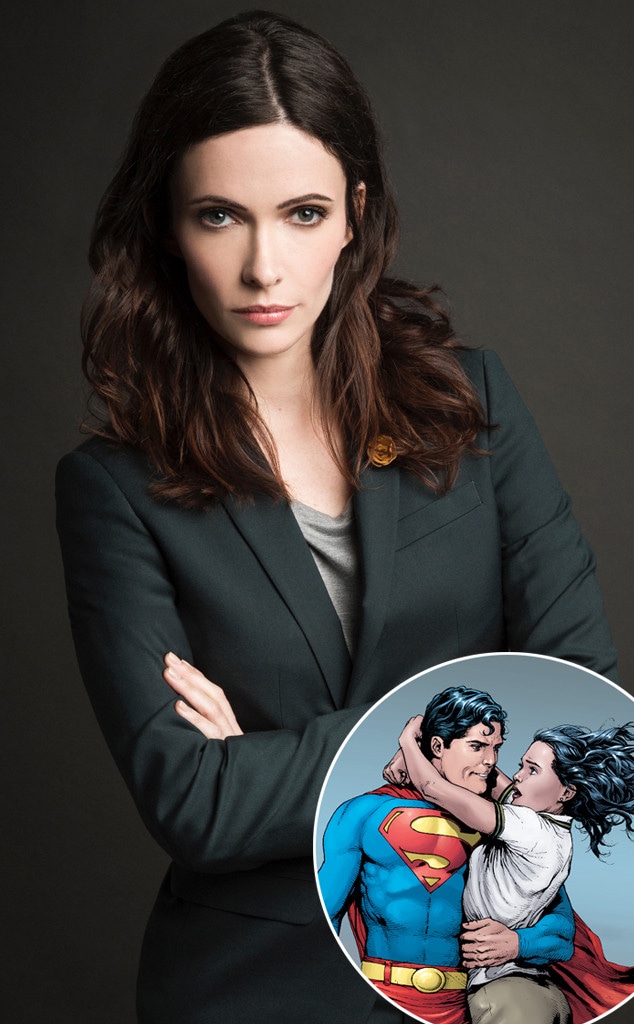 Diana Ragland; DC Entertainment
Meet TV's new Lois Lane, Elizabeth "Bitsie" Tulloch. The Grimm star will appear in the upcoming Arrowverse crossover opposite Tyler Hoechlin's Superman.
Tulloch recently starred in NBC's Grimm opposite David Giuntoli, her real-life husband. Her other credits include Concussion, Parkland, The Artist, The West Wing and Portlandia.
The upcoming crossover on The CW announced plans to include Lois Lane in the crossover back in August.
"We couldn't be more excited to introduce Lois Lane to the Arrowverse," Supergirl executive producers Jessica Queller and Robert Rovner said in a statement when the plans were announced. "This dogged, determined and brave reporter will make for a strong partner to Superman and amazing addition to our universe of DC characters."
Notable past TV Lois Lanes include Dana Delany, the voice in the Superman animated series, Teri Hatcher in Lois and Clark: The New Adventures of Superman, Erica Durance in Smallville, and Noel Neill in the 1950s series Adventures of Superman.
In addition to introducing Lois Lane to the sprawling CW universe of superheroes, the crossover will introduce Gotham City and Batwoman. Orange Is the New Black veteran Ruby Rose is playing Batwoman aka Kate Kane.