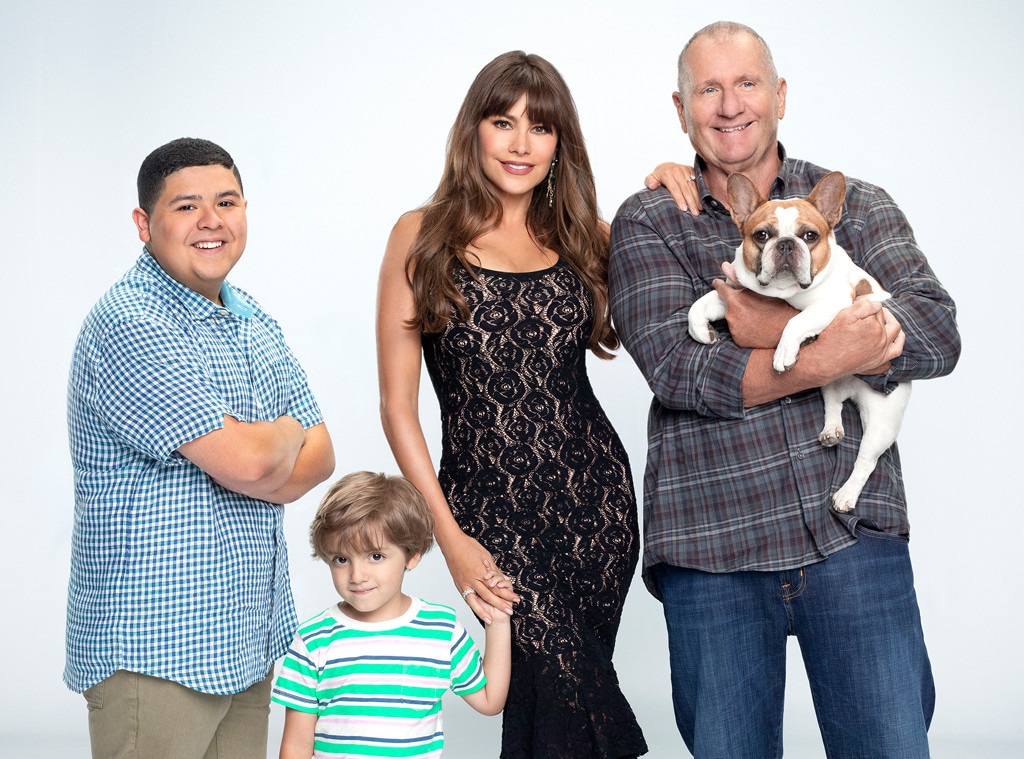 ABC
Modern Family is entering its tenth season, so what's left to do with the Pritchett and Dunphy clans? Kill one of them, apparently. Yes, death is coming to Modern Family.
The ABC sitcom returns on Wednesday, Sept. 26 and this season somebody kicks the bucket.
"We're handling some bigger life events in this season," co-creator Christopher Lloyd told EW. "We do deal with a death, which is certainly a topic that families have to deal with, and on television, it's not easy to do because that's a heavy subject. But at the same time, it would seem unusual for a family not to go through it."
And not just any death, Lloyd said it's a "significant character on the series," and the death will be a "moving event" and ripple effects will be felt for several episodes.
Series star Stonestreet joked about it on Twitter.
The series stars Stonestreet, Jesse Tyler Ferguson, Ed O'Neill, Ty Burrell, Julie Bowen, Sofia Vergara, Ariel Winter, Sarah Hyland, Rico Rodriguez, Nolan Gould, Aubrey Anderson-Emmons and Jeremy Maguire. It's unlikely ABC would kill off one of the kids. O'Neill's character is a possibility, but would ABC mess with its regular cast? There's always Stella, the dog, and significant side characters, like exes played by Shelley Long and Benjamin Bratt.
Death on TV is nothing new. The plot device is used regularly, whether it's in order to shake up the status quo and create drama and conflict, or when actor wants off a show.