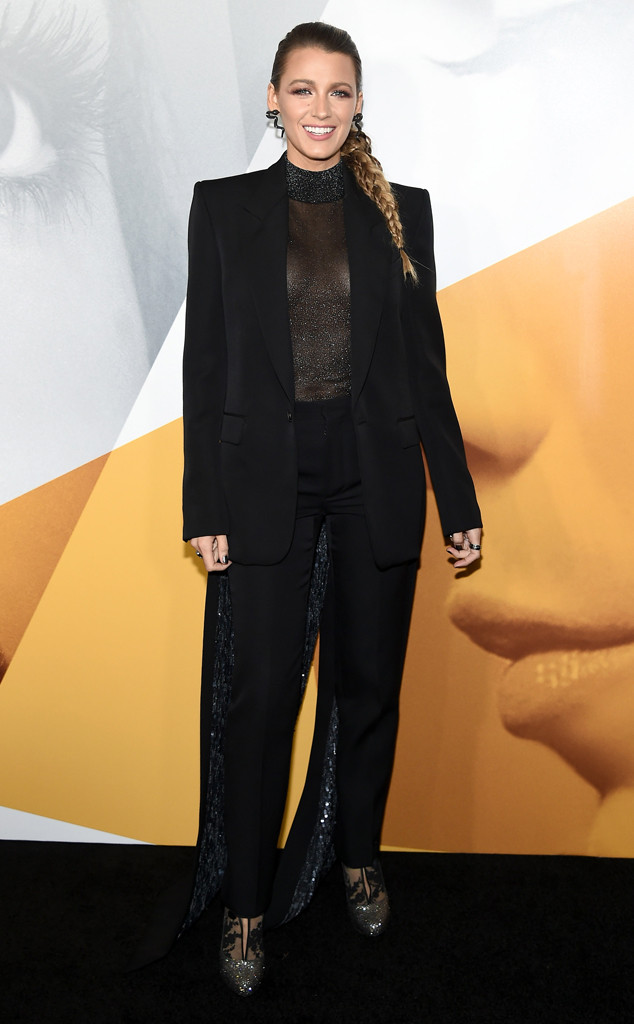 Steven Ferdman/Getty Images
Even Blake Lively is capable of having a surprise style snafu.
Before stepping out on the red carpet for the New York City premiere of her newly released thriller, A Simple Favor, the famous fashionista realized her shirt showed a little more than she had planned.
"See the look of horror on my face?" she asked Jimmy Fallonon The Tonight Show Thursday as they looked at a photo of her from the event. "I didn't realize it was see-through the shirt, so that's not a look that I was going for because it's a men's shirt. I didn't know they made see-through [men's shirts]."
So, the star went looking for a unique tool—duct tape.
"I'm in my hotel and I call and I say, 'Hey, can I have like the mechanical department...I need duck tape quick.'"