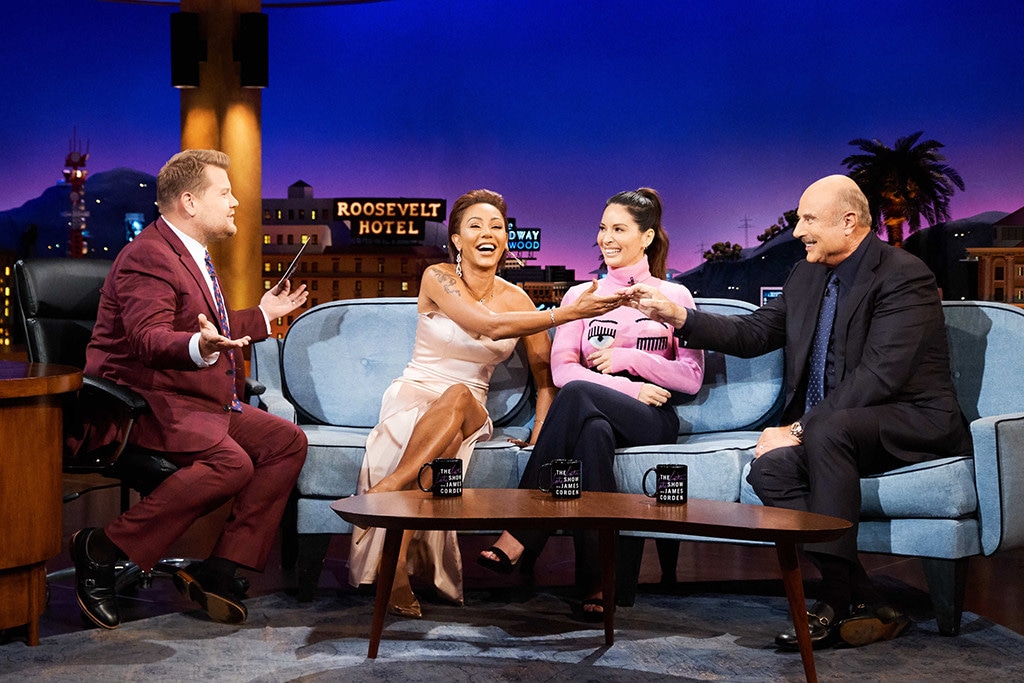 erence Patrick/CBS ©2018 CBS Broadcasting, Inc. All Rights Reserved
Mel B is ready to spice up your life.
The singer appeared on Thursday's episode of The Late Late Show With James Corden and, once again, claimed the Spice Girls are going on tour.
"100 percent it's happening," she said. 
The Scary Spice star said three other band members are "for sure" joining her on tour: Baby Spice (Emma Bunton), Sporty Spice (Melanie "Mel C" Chisholm) and Ginger Spice (Geri Halliwell). But what about Posh Spice (a.k.a. Victoria Beckham)? 
"Well, we'll see about that one," she said. 
While the America's Got Talent judge suggested David Beckham's wife "may join us for a few" shows, there were already suggestions for how the fashion designer could be replaced. Fellow guest star Olivia Munn suggested having a different celebrity fill in as "Posh" each night. The girl group even has their first volunteer. 
"I'll fill in," fellow guest Dr. Phil quipped.
If a reunion does happen, Mel B already has all the necessary costumes. The singer admitted she has a "shrine" of all of her Spice Girls clothes in her bedroom and that she even plays dress up when friends come over.
"[It] sounds really self indulgent," she said, "but I'm actually really proud of what those five girls accomplished over the years."
Granted, James Corden acknowledged that Mel B has been "stringing us along" with reunion tour rumors for quite some time. In fact, she actually told the late-night host a reunion was happening two years ago. While the members continued to get together over the years, the promised concert series never came to fruition. However, there seemed to be a chance after all five members posed for a picture on Instagram. But, once again, those dreams were dashed after Beckham confirmed she wouldn't be going on tour.
Then, Mel B claimed the group was going to reunite for the royal wedding between Prince Harry and Meghan Markle; however, Mel C shut down those reports, too.
Since then, Mel B has continued to promise that a reunion tour is on the way. It looks like we'll just have to wait and see.