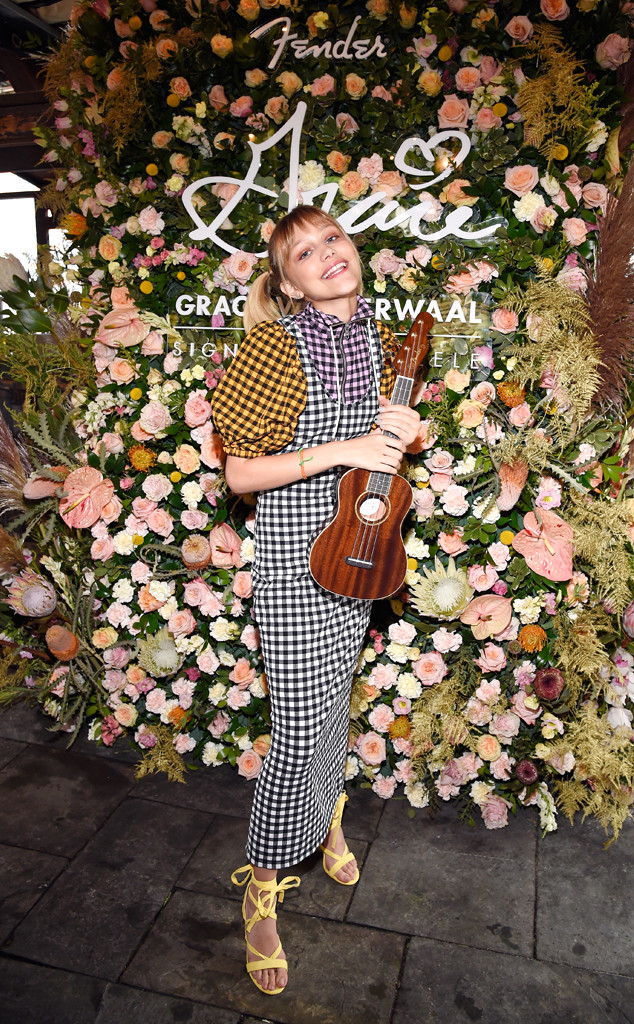 Kevin Mazur/Getty Images for Fender
When Grace VanderWaal took the stage for the very first time on America's Got Talent, the judges didn't know what to expect.
At just 12 years old, the ukulele player wanted to perform an original song in front of millions of strangers. And in another plot twist, Grace admitted that her closest friends didn't even know she was a singer.
"Do you believe you could win," Simon Cowell asked the New York resident. Grace replied, "Well I mean miracles can happen so possibly."
What came next was a moment fans of NBC's hit reality show may never forget. With her ukulele in hand, Grace performed "I Don't Know My Name" that resulted in a standing ovation and rave reviews from the judges and viewers at home.
"Every time I do something or release something or announce a new project, there's always that fear that it won't go well," Grace shared with E! News exclusively when recalling the special day. "So to have people being happy, it makes me really proud of the projects that I've done."