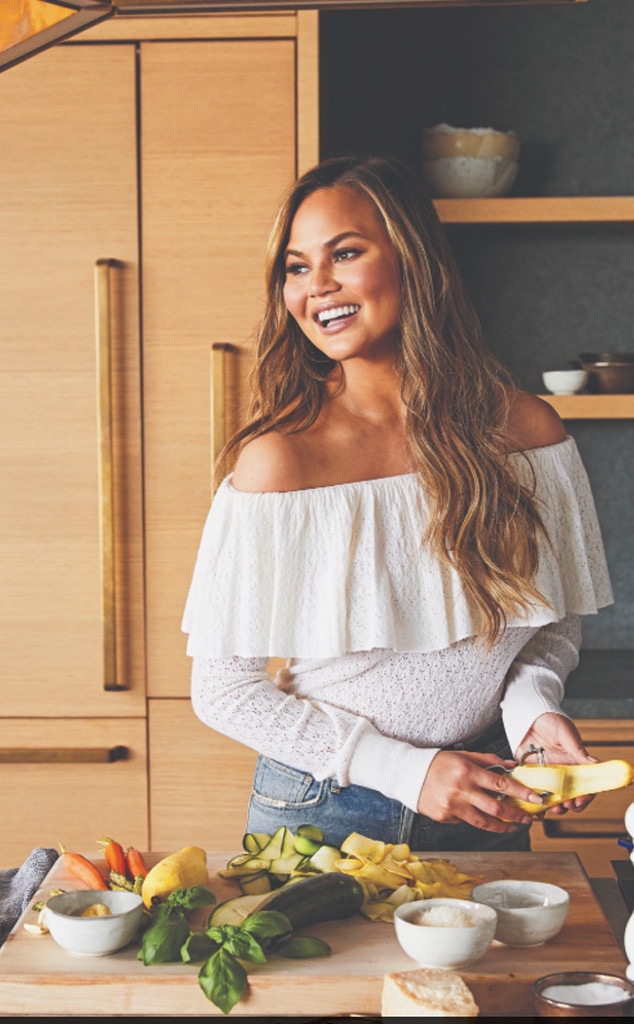 Courtesy of Target
Move aside Joanna Gaines because Target has a new celebrity line in town.
Chrissy Teigen is launching her own line of kitchen and cookware as part of her Cravings by Chrissy Teigen collection, which is available exclusively at Target. 
Fans of the cookbook author can choose from an array of goods from the collection, which is composed of 40 items ranging in prices from $14 to $140. The line of goods provides beginner and expert chefs alike the must-have kitchenware Chrissy recommends for all your cooking needs, like cast-iron Dutch ovens, cutlery and so much more. 
The collection is made to look "organic" and feel "unique and special." Chrissy and her team achieved this by making sure "felt unique and special, and each piece has "raw edges and flecks of glaze that differ from piece to piece." She assures, "They're timeless but have character, and they look beautiful both on a table and stacked on a shelf."
And after you stock up on all your home good needs, make sure to get yourself Teigen's new cookbook Cravings: Hungry For More, which contains recipes exclusive to Target. Just an FYI: Her favorite is the corn fritters with hot honey.
The mother-of-two shared the happy news on her Instagram, where she wrote: "I truly can't believe any of this is happening and can't wait for you all to see it."
Her hubby, John Legend, and daughter Luna joined the mom for the grand reveal on Thurs., where Luna was able to meet Spot, the Target mascot.
Chrissy and John have had quite the past few weeks, with the singer recently achieving EGOT status and announcing he will be joining the next season of The Voice as a coach, and Chrissy releasing her second cookbook.
The Cravings by Chrissy Teigen collection hits the shelves on Sept. 30th.